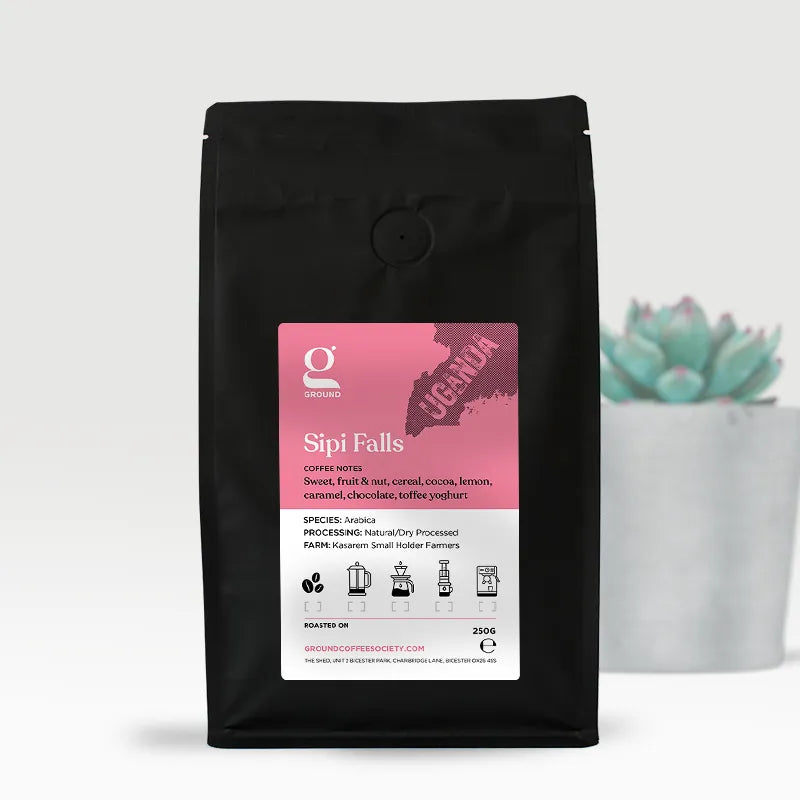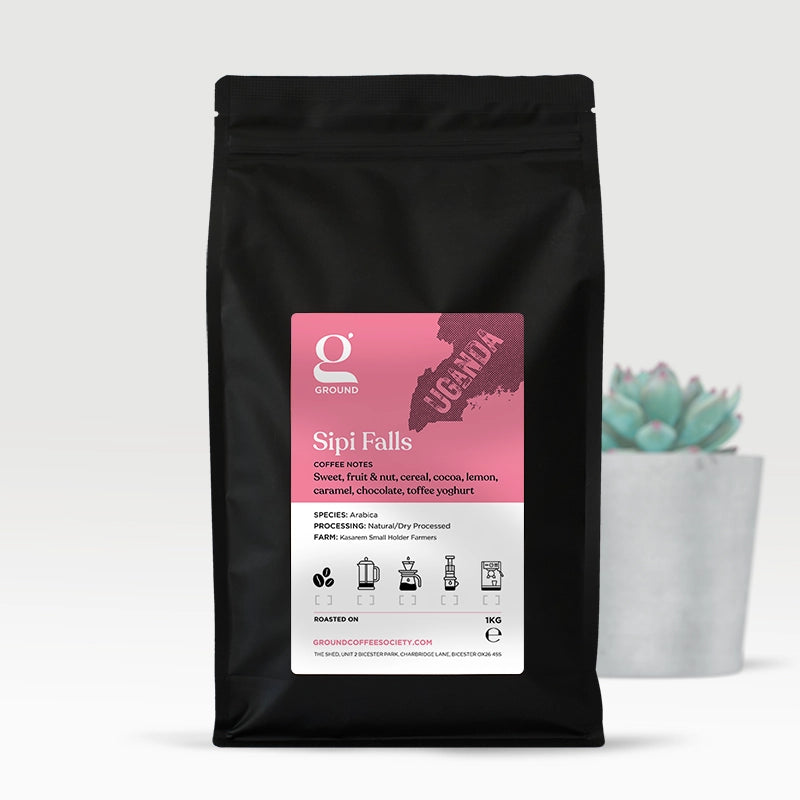 Uganda, Sipi Falls
Sale price
£9.00
Regular price
Sweet, fruit and nut, cereal, cocoa, lemon, caramel, chocolate, toffee yoghurt.
Grown and milled by the Sipi Falls Project, a co-op in the Sipi Kapchorwa District of eastern Uganda, this delicious organic coffee is double handpicked and is rated as "AA", the highest quality standard in that country. Located near Mount Elgon, Uganda's oldest extinct volcano, the Sipi Falls Project boasts fertile volcanic loam soil and lush greenery and waterfalls, providing nutrient-rich growing conditions for organic coffee.
SUBSCRIBE & SAVE
Subscribe and get 25% off your first subscription with code 'SUB25', free delivery on orders over £15 and an extra 10% discount from your 5th recurring order.
Easy to manage – amend, skip or cancel your subscription at any time.
Learn more about subscriptions
Fantastic coffee
Having used many subscription services I'm super happy with the service and products from The Ground Coffee Society!
Region

Kasarem village, Kapchorwa, Mount Elgon
Meet the farmer
This lot is sourced from a small community of farmers in Kasarem, Sipi, on Mount Elgon, Eastern Uganda. The purchase price of this coffee includes a premium used to fund social projects in the community. These include education sponsorship, clean water schemes, savings groups, health promotion and training and wider farming support.
Coffee story
The Zukuka Bora Coffee project was set up to support the people of Mt Elgon. While coffee farmers are at the heart of the project, the profits from the project are also used to support their partner NGO: JENGA Community Development. JENGA operate a range of projects - including education sponsorship, clean water schemes, savings groups, health promotion and training, and wider farming support.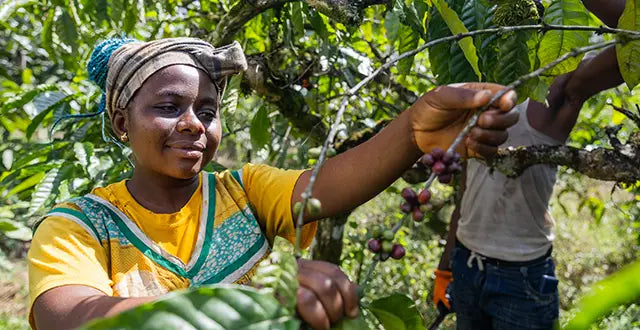 Growing region
Bukhanakwa is Zukuka Bora's most remote farmer group. It is well over an hour's walk from our Wanale washing station over the top of the ridge. The community produces extremely good coffee, sometimes growing up to 2100m. The introduction of the project to this area has been welcomed with huge enthusiasm, and Zukuka Bora have been able to buy coffee direct from the farmers - something that has not been done in the area for decades. Farmers are paid a good price with a bonus.