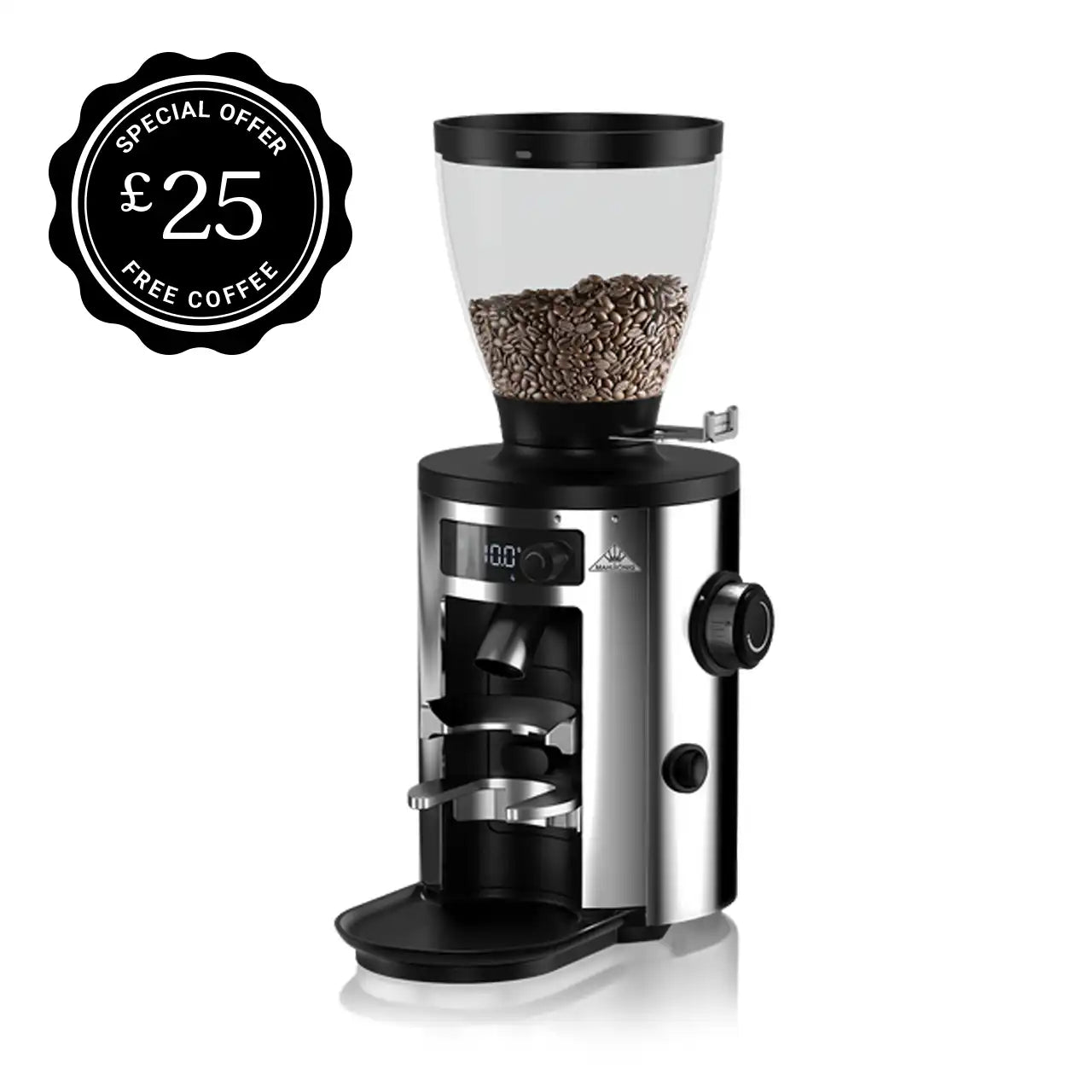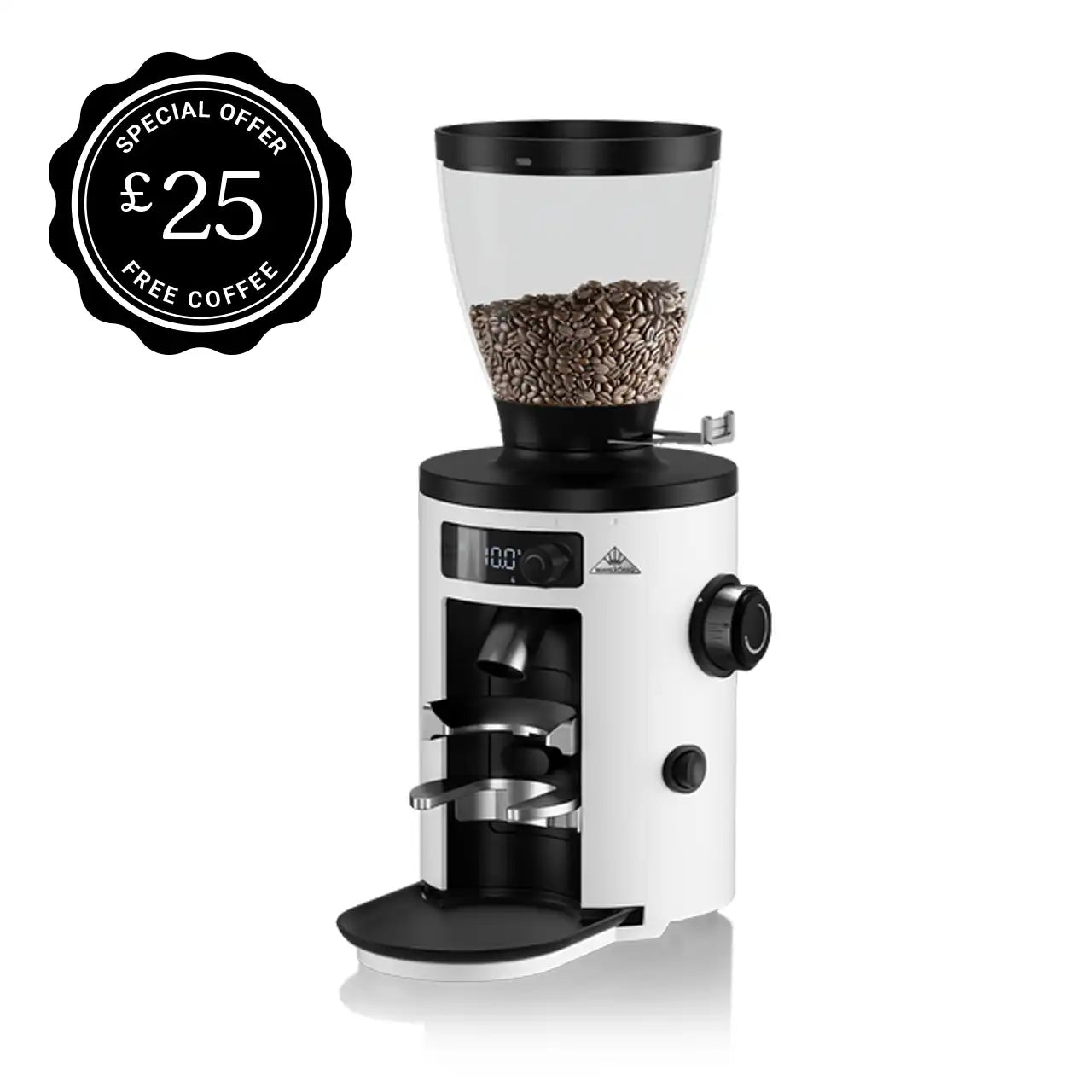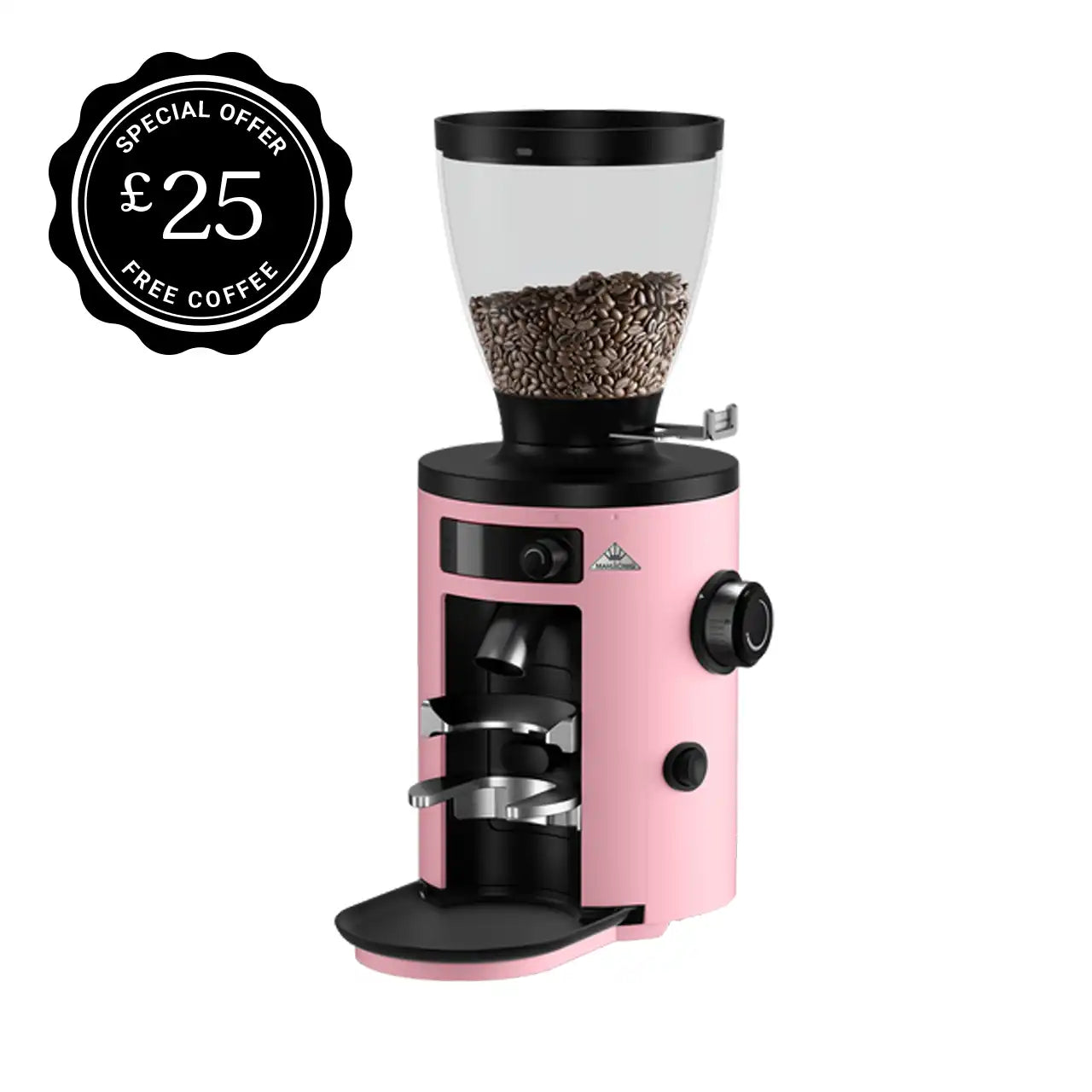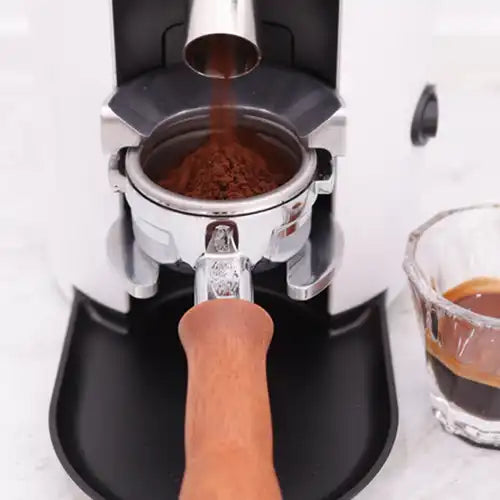 Mahlkönig X54 Allround Home Grinder
Sale price
£499.95
Regular price
With FREE £25 e-voucher for Ground Coffee
The X54 Allround Home Grinder is the home barista's gateway to pro-level grinding and more delicious coffee. Drawing from a century of innovation and passion for professional grinders, we built the X54 to bring the cutting-edge technology and burrs that made us known by baristas around the world to your home kitchen.
At a glance, the X54 Allround Home Grinder includes powerful 54mm special steel burrs made in Germany and a stepless grind size adjustment that works for all brewing types—from espresso to cold brew at the turn of a dial. The grinder has premium features, like the intuitive digital display with four time presets and manual mode, and the connected Mahlkönig app with personalized statistics, recipes, and brewing guides.

Allround grind size scale with stepless adjustment for precise grind settings to fit many brewing methods, from fine espresso to coarse French press and cold brew




54 mm special steel burrs for even particles and a top taste experience




Easily swappable fronts for on-demand filter or espresso grinding




Premium multifunctional LED display with 4 time presets and manual mode




Multifunctional push-turn button




Durable motor with a lifetime of more than 25,000 shots.(that's 30 years pulling two shots per day!)




Optimized acoustics for a grinding sound below 70 dB(A)




Bean hopper with enhanced durability




Dimensions (w x h x d) with 500g Hopper: 19 x 42,5 x 28 cm

Stainless steel Mahlkönig cup

2 swappable fronts

Comes with an e-voucher for £25 to spend on your choice of coffee in our store as a one-time purchase or towards a subscription
Engineered to Impress, Designed for Home
Grind from espresso to cold brew

Dial in your coffee to perfection, no matter what brewing methods you prefer. The X54 Allround Home's stepless grind size adjustment knob offers the precision and flexibility a home barista needs to make stellar coffee with any brew method.

Professional grade 54mm special steel flat burrs

Exceptional burrs are the key to consistent and uniform grounds. Mahlkönig is known for amazing quality, Germany-made burrs which will help unlock pro-level grinding in the home kitchen.

Master your routine with the Mahlkönig mobile app

The connected Mahlkönig app integrates your preferences with the X54 Allround Home Grinder. Create and assign recipes to the time presets, see your personal usage statistics, and use guides to master the dial-in process for various brewing methods.

Swappable Fronts

Grind it your way. Dose into the included dosing cup, or directly into your portafilter. Swapping the front attachments takes seconds.