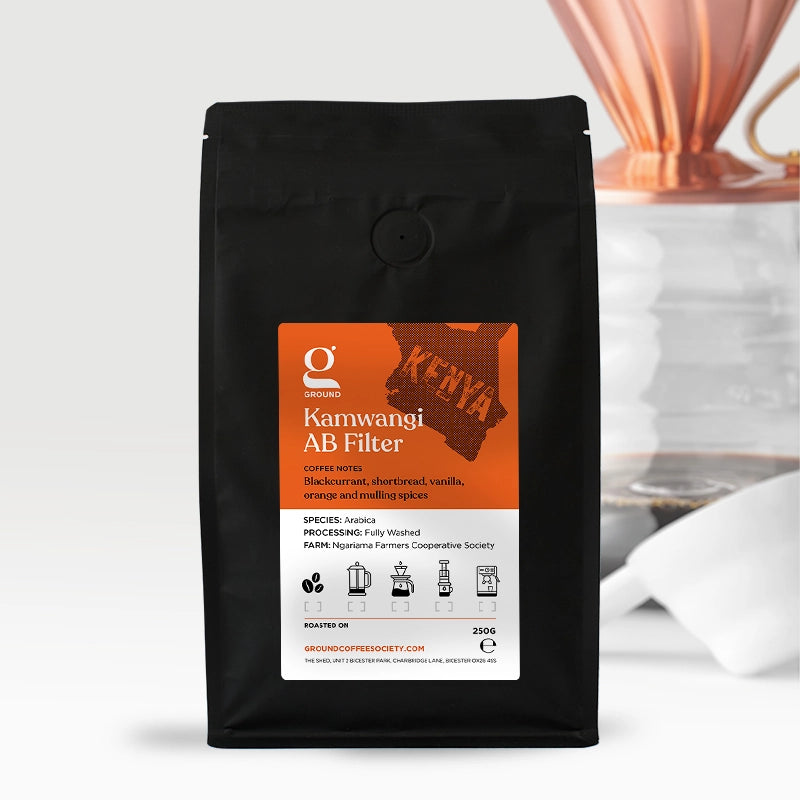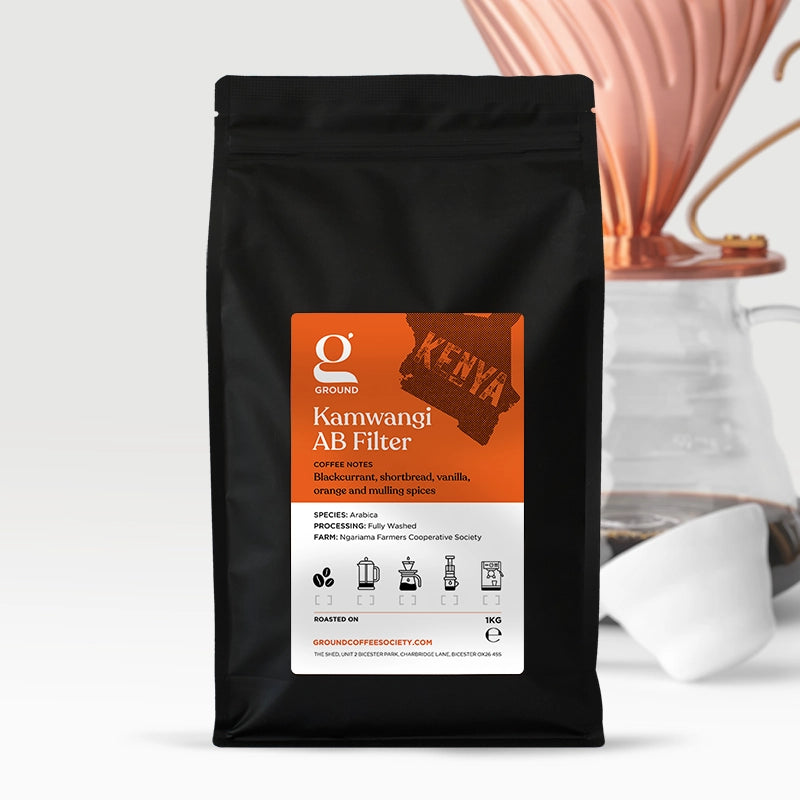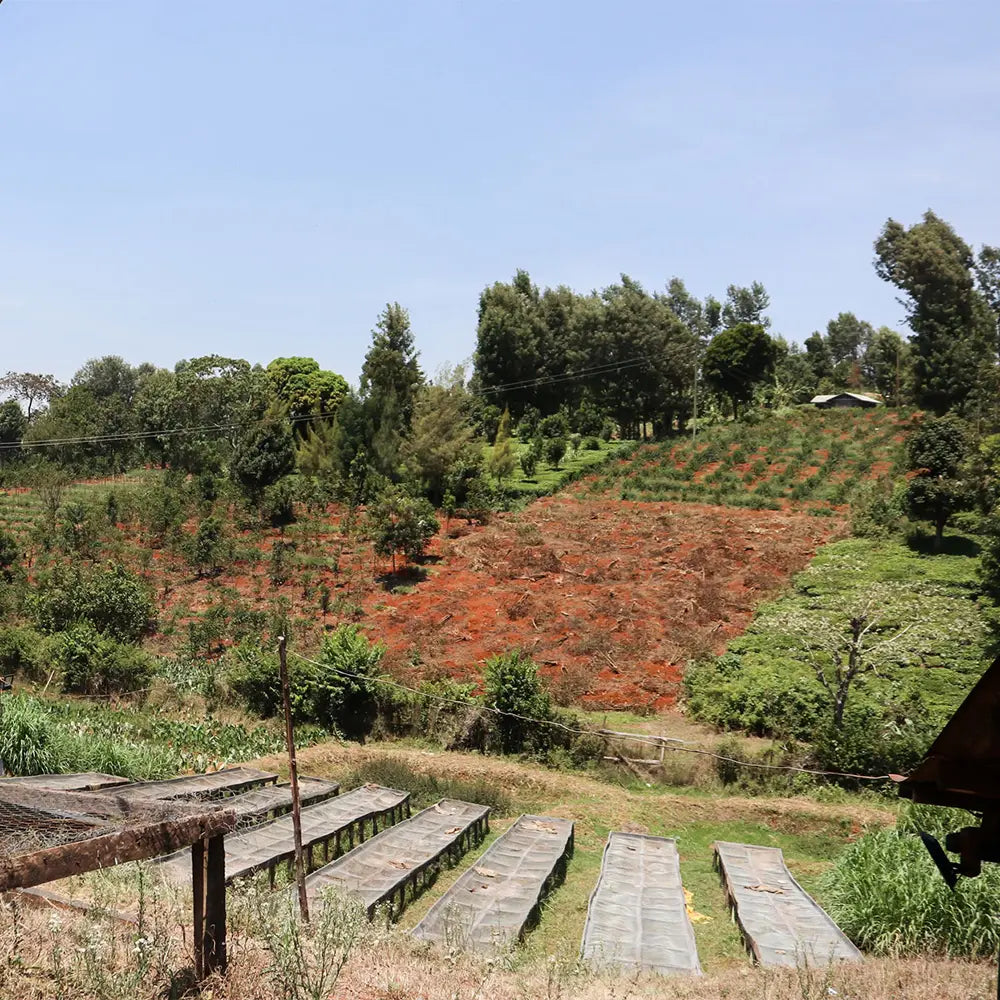 Kenya Kamwangi AB Filter
Sale price
£9.00
Regular price
Blackcurrant, shortbread, vanilla, orange, mulling spices.
Kamwangi has been consistently producing some of our favourite Kenyan coffees for a few seasons now, a testament to the expertise of their farmers.
SUBSCRIBE & SAVE
Subscribe and get 25% off your first subscription with code 'SUB25', free delivery on orders over £15 and an extra 10% discount from your 5th recurring order.
Easy to manage – amend, skip or cancel your subscription at any time.
Learn more about subscriptions
Species

Arabica: Batian, Ruiru 11 & SL28
Meet the farmer
This fully washed coffee is from Kamwangi washing station, one of 3 washing stations (or factories as they are called in Kenya) managed by the Ngariama Farmers Cooperative Society (FCS) in Kirinyaga county, situated in Kenya's central highlands. It sits on the slopes of Mt. Kenya in the agriculturally rich Central Province. The Co-op works with around 1,500 local farmers who cultivate the varieties of Ruiru 11, SL28 and Batian at altitudes up to 1,800masl. They give back a big premium to producers as well as provide financial support for school fees and farming aids.
Coffee story
All the coffee cherry is hand-picked and delivered on the same day to the washing station. The coffee cherries are hand sorted for unripes and overripes by the farmers before they go into production. The pulp is removed and the coffee is fermented for 24-36 hours under close shade depending on climate temperatures. After fermentation the coffees are washed and again graded by density in washing channels. The heavier coffee, which sinks, is considered the higher quality, sweeter coffee, and any lighter density or lower grade coffee beans are removed. They are then taken to the drying tables where they will be sun-dried on African drying beds for 12 to 20 days (the time depending on weather conditions).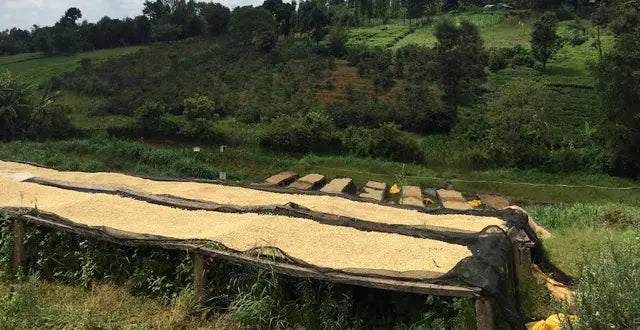 Growing region
Kamwangi Coffee Factory is located in the north east corner of Kirinyaga County, Nyangeni sub- location, Ngariama Location. It is one of three Factories managed by the New Ngariama FCS. This was the second factory established by the Co-op, Kainamui being the original. With increasing volume pressure on both Kamwangi & Kainamui the Co-op established and began processing at their third Factory, Kiamugumo.