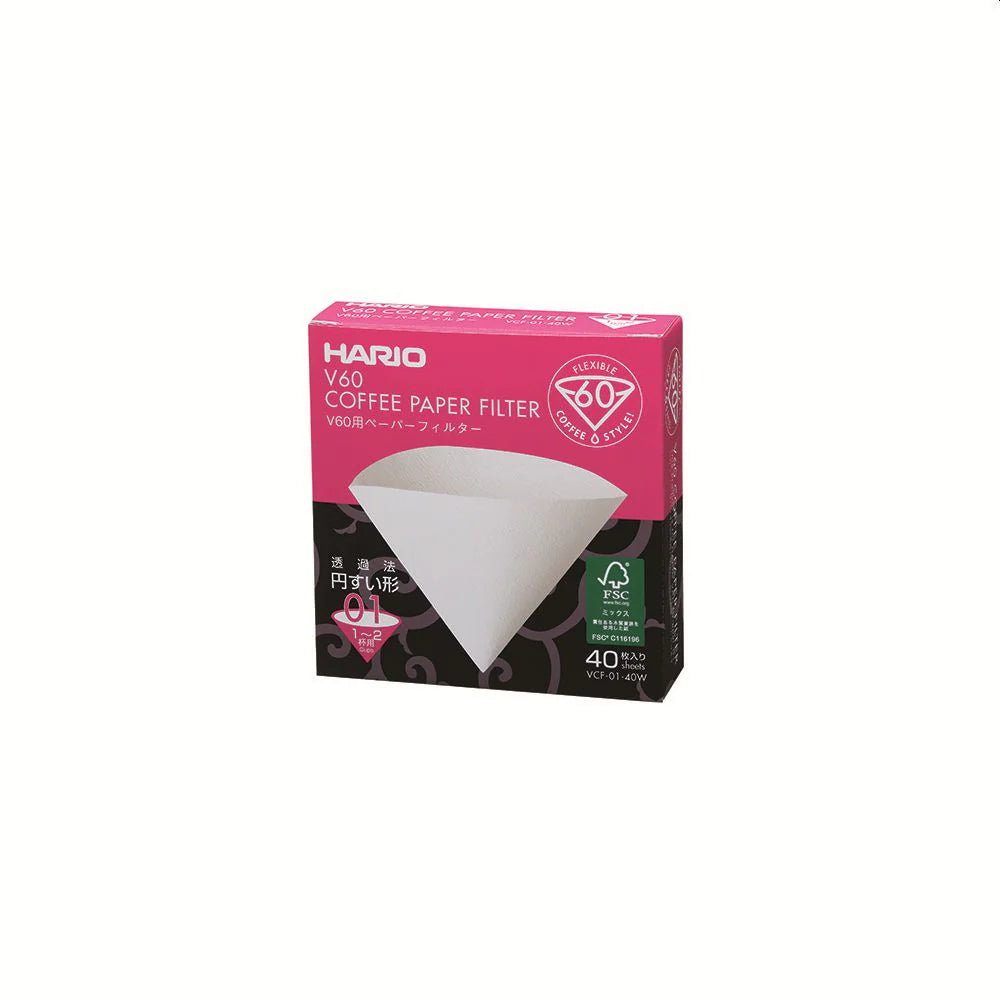 Hario V60 Coffee Filter Papers
Sale price
£4.90
Regular price
The original and best V60 filter coffee papers from Hario. Designed to perfectly fit the iconic Hario V60 dripper in size 01 or 02.
To get the best taste from your Hario V60 filter papers:
Rinse the filter paper with boiling water before use. This will minimise any paper taste getting through to the end brew and allow the coffee to filter through easier. 
SUBSCRIBE & SAVE
Subscribe and get 25% off your first subscription with code 'SUB25', free delivery on orders over £15 and an extra 10% discount from your 5th recurring order.
Easy to manage – amend, skip or cancel your subscription at any time.
Learn more about subscriptions
Still waiitng for products
I am still waiting for both the pot and filter papers
More about this coffee
Hario V60 Coffee Filter Papers