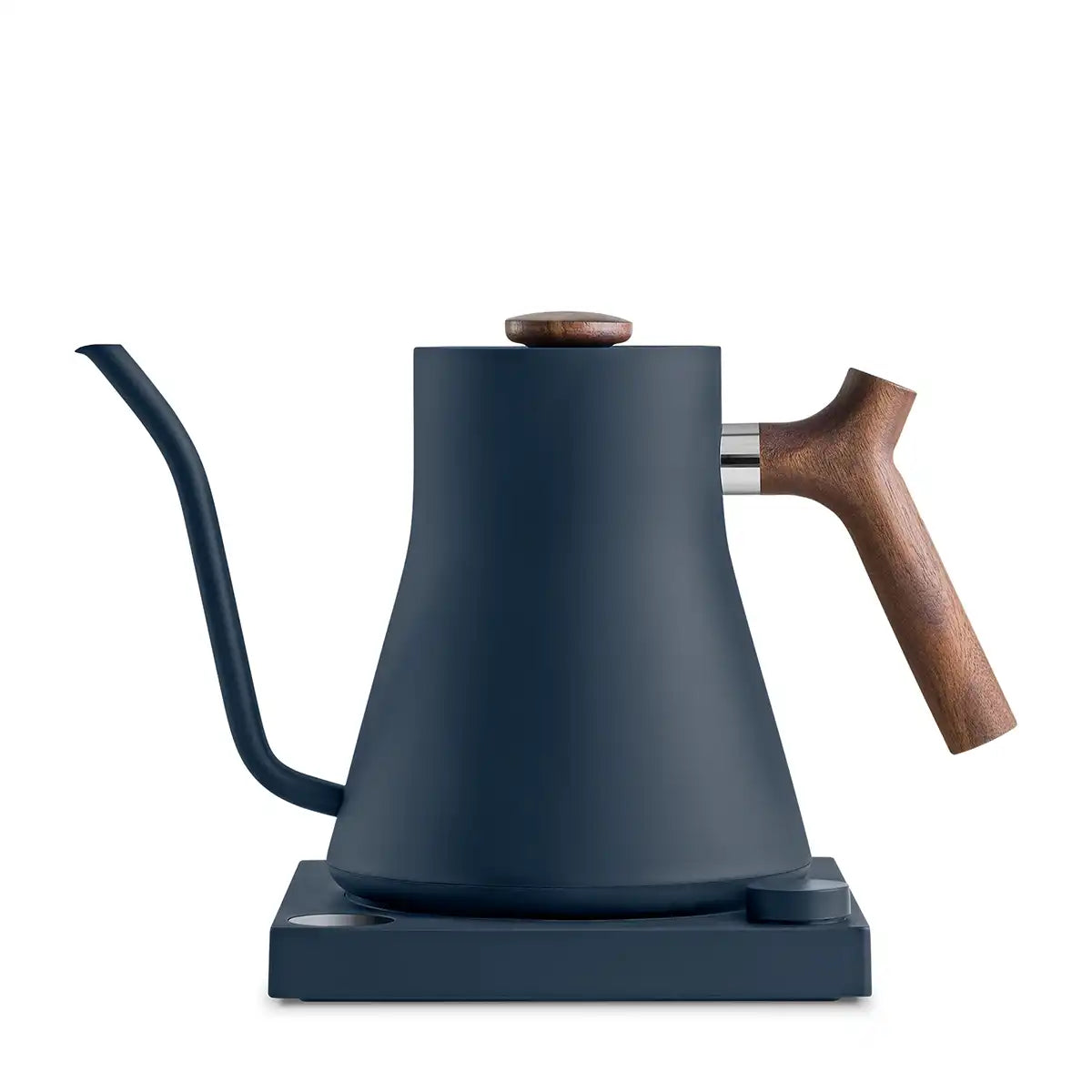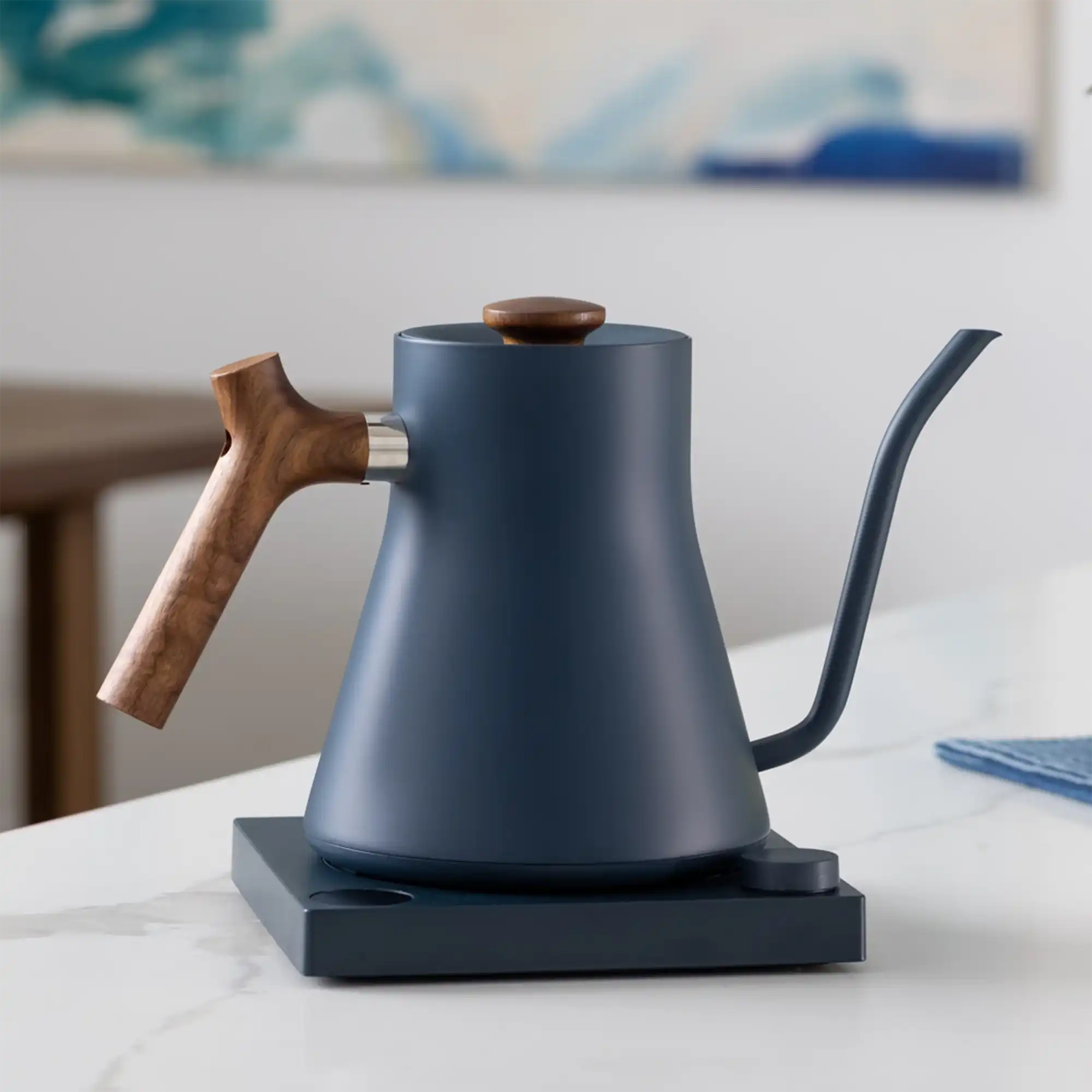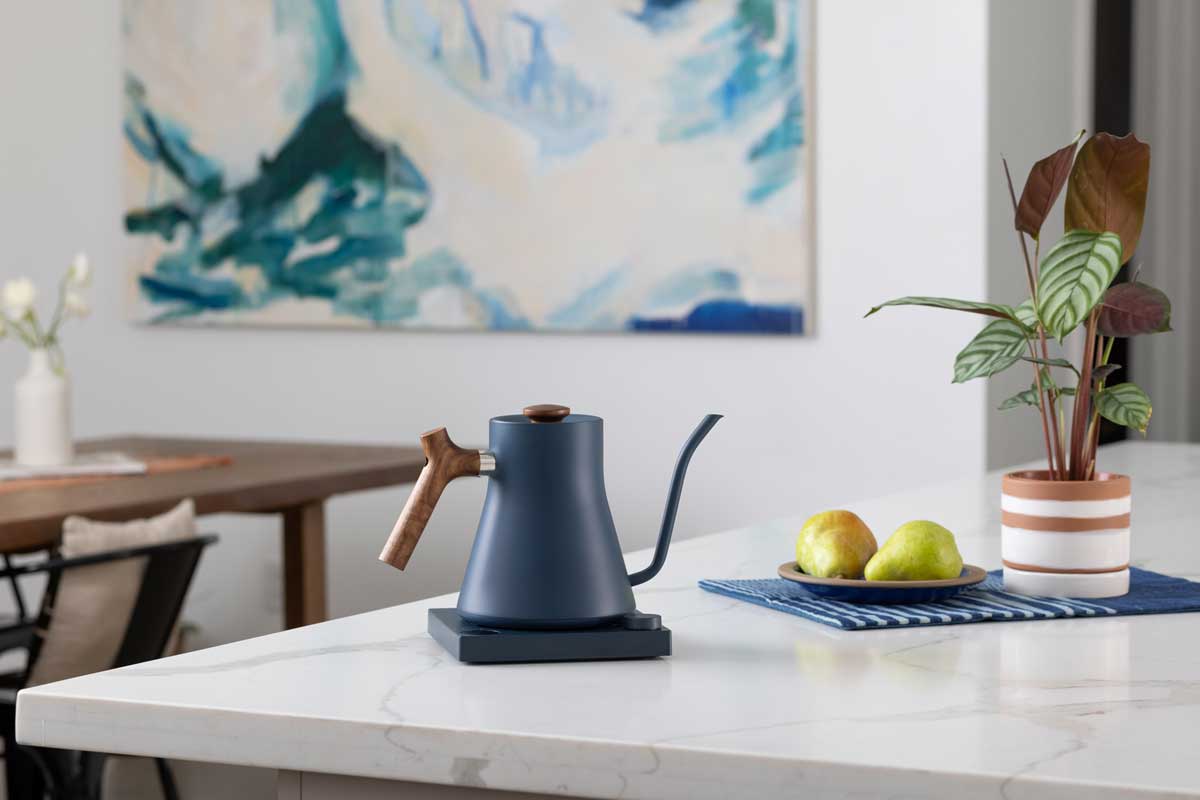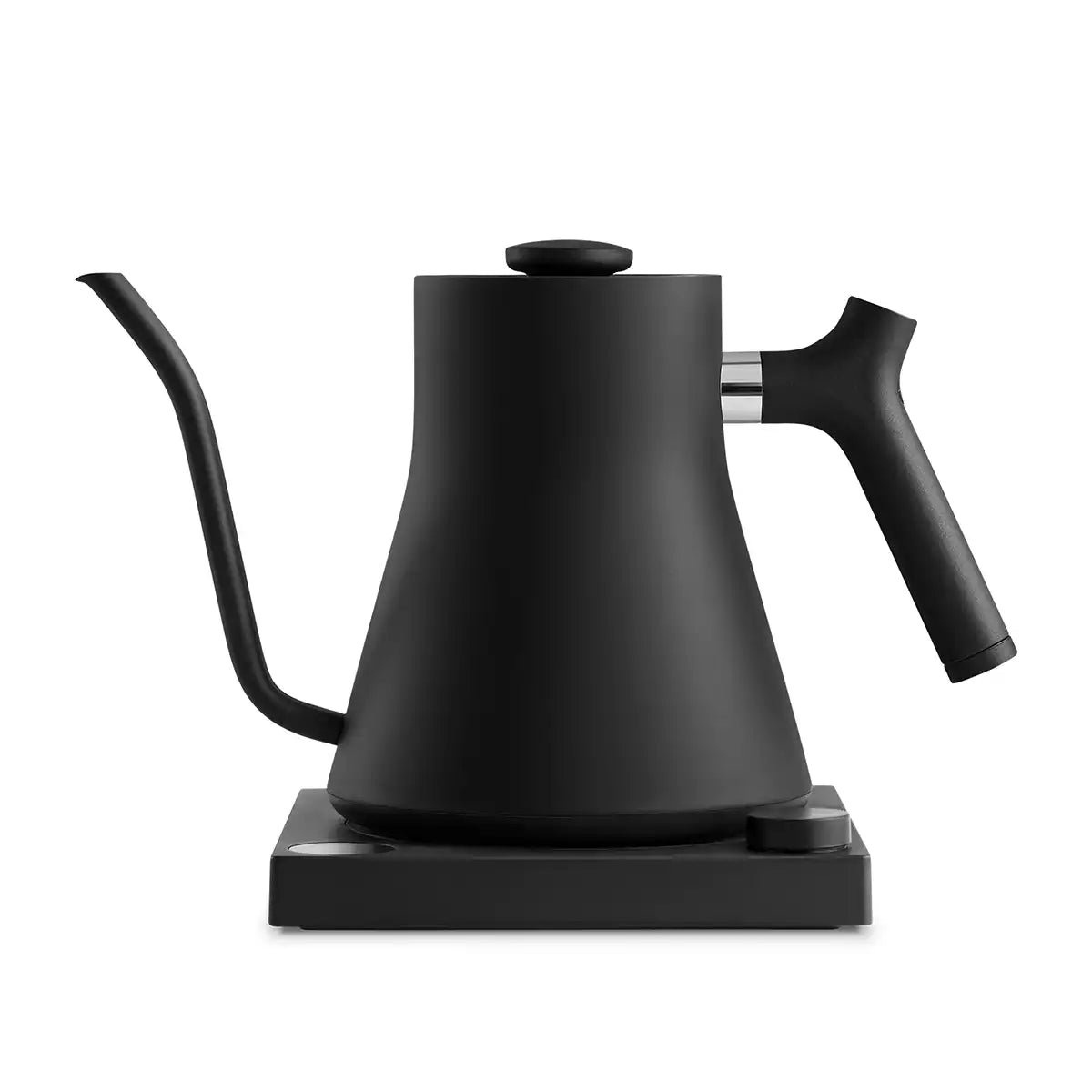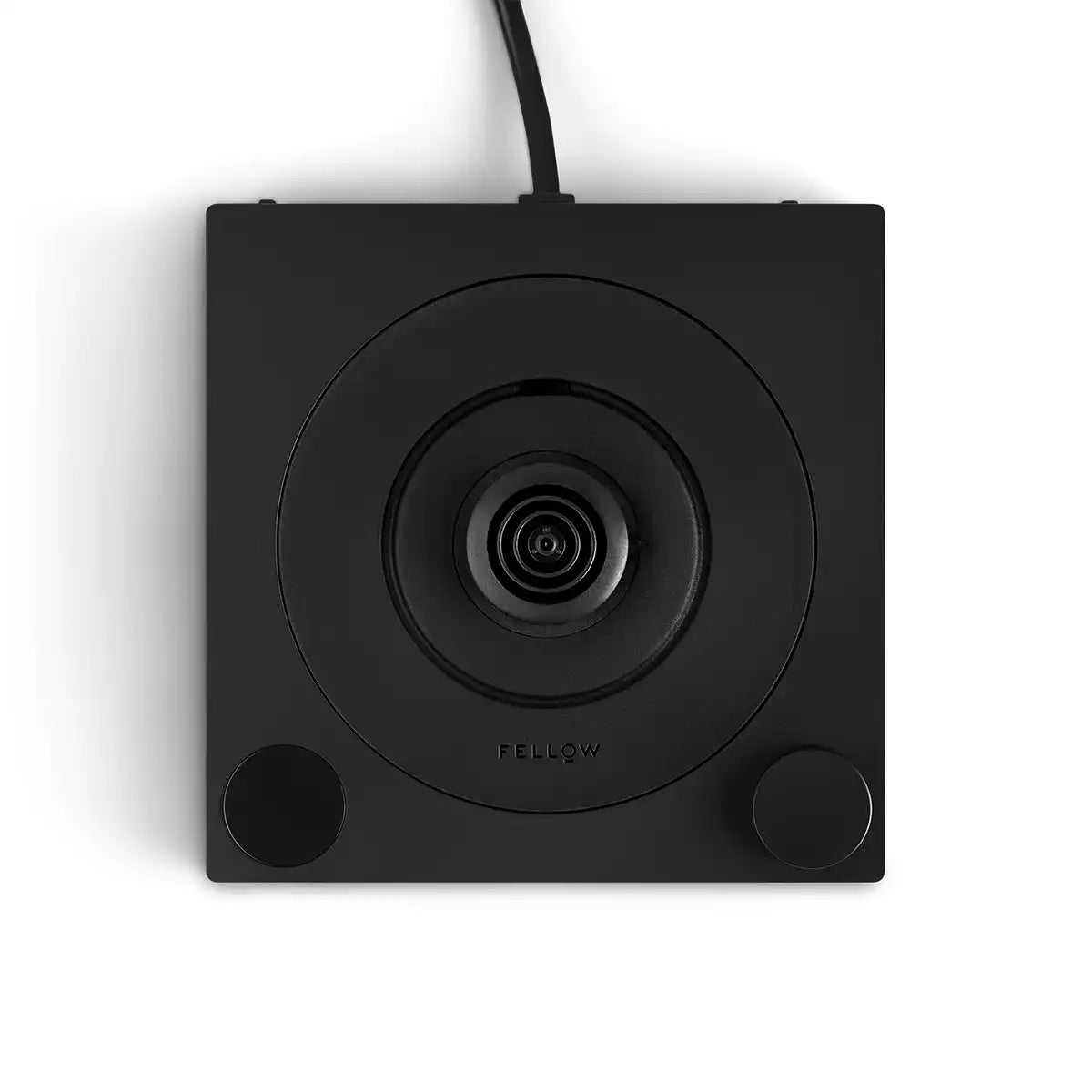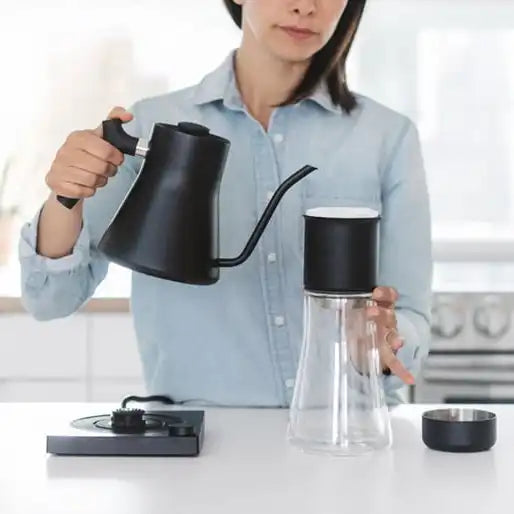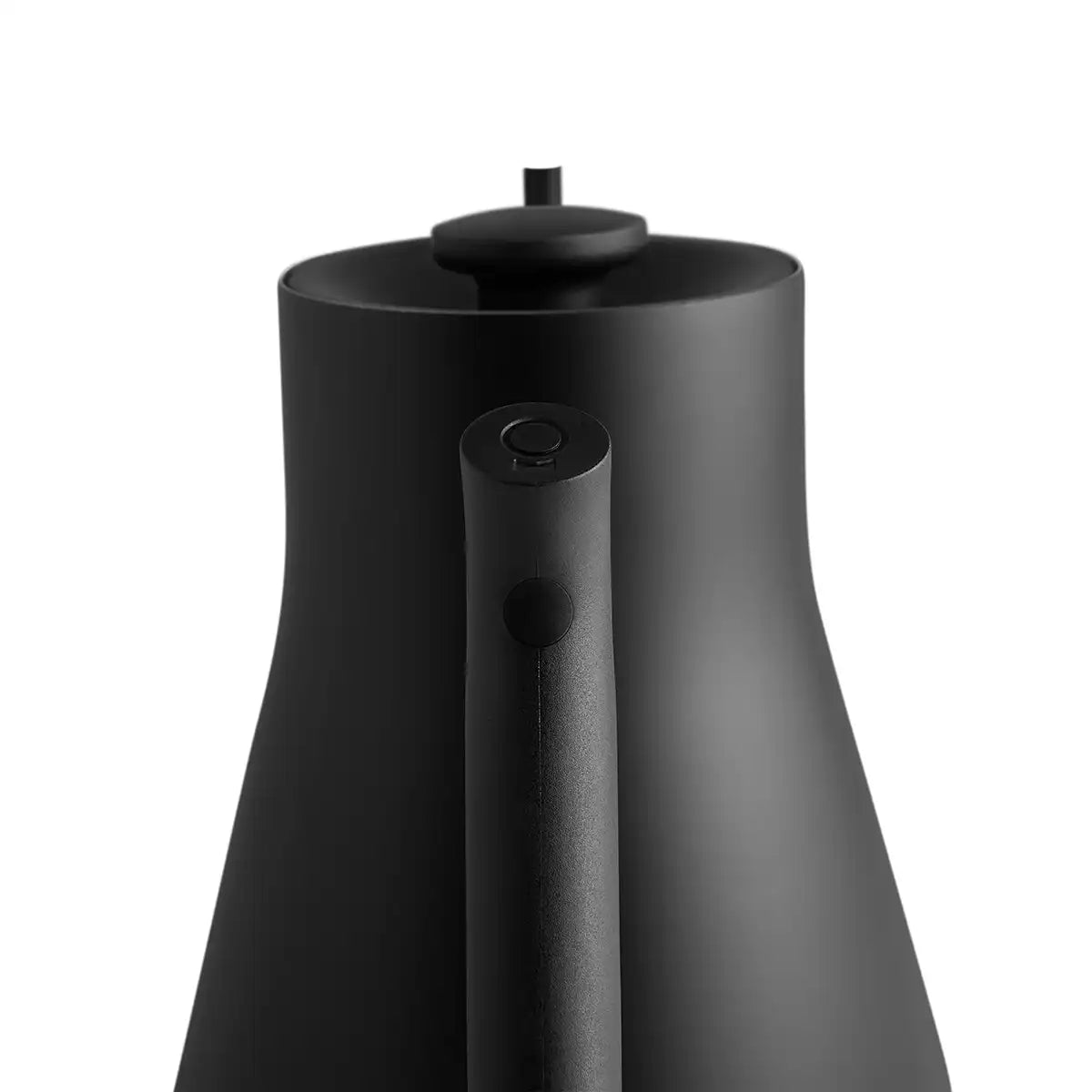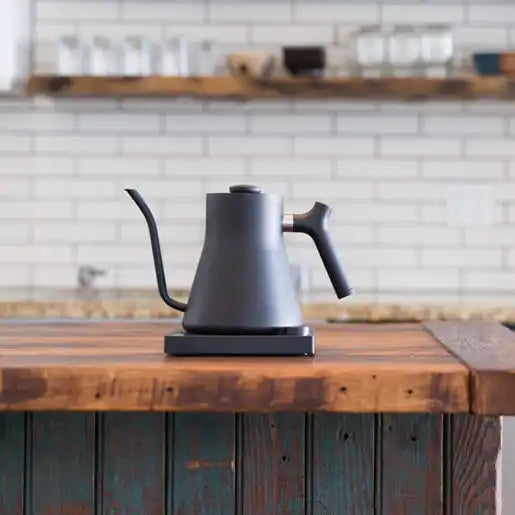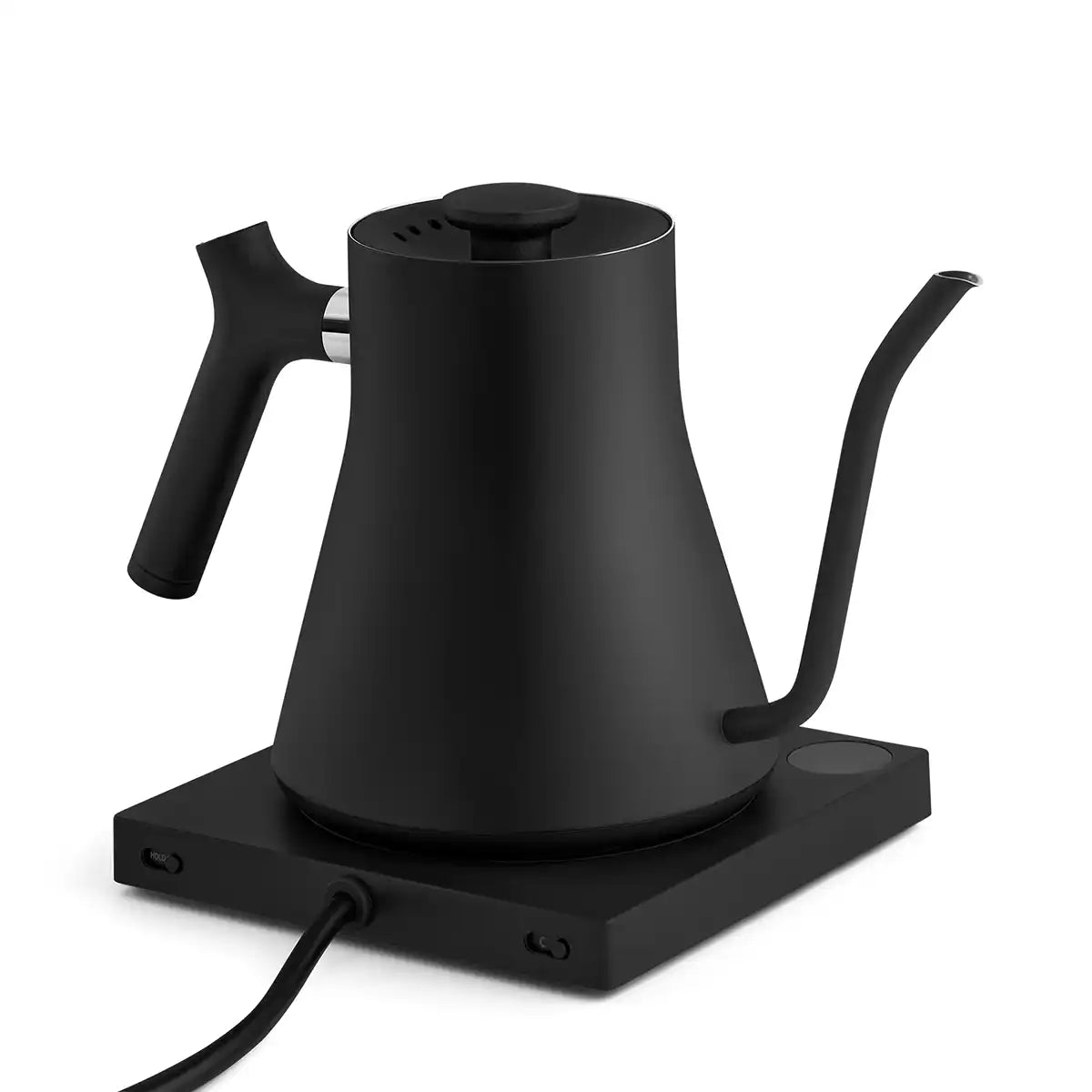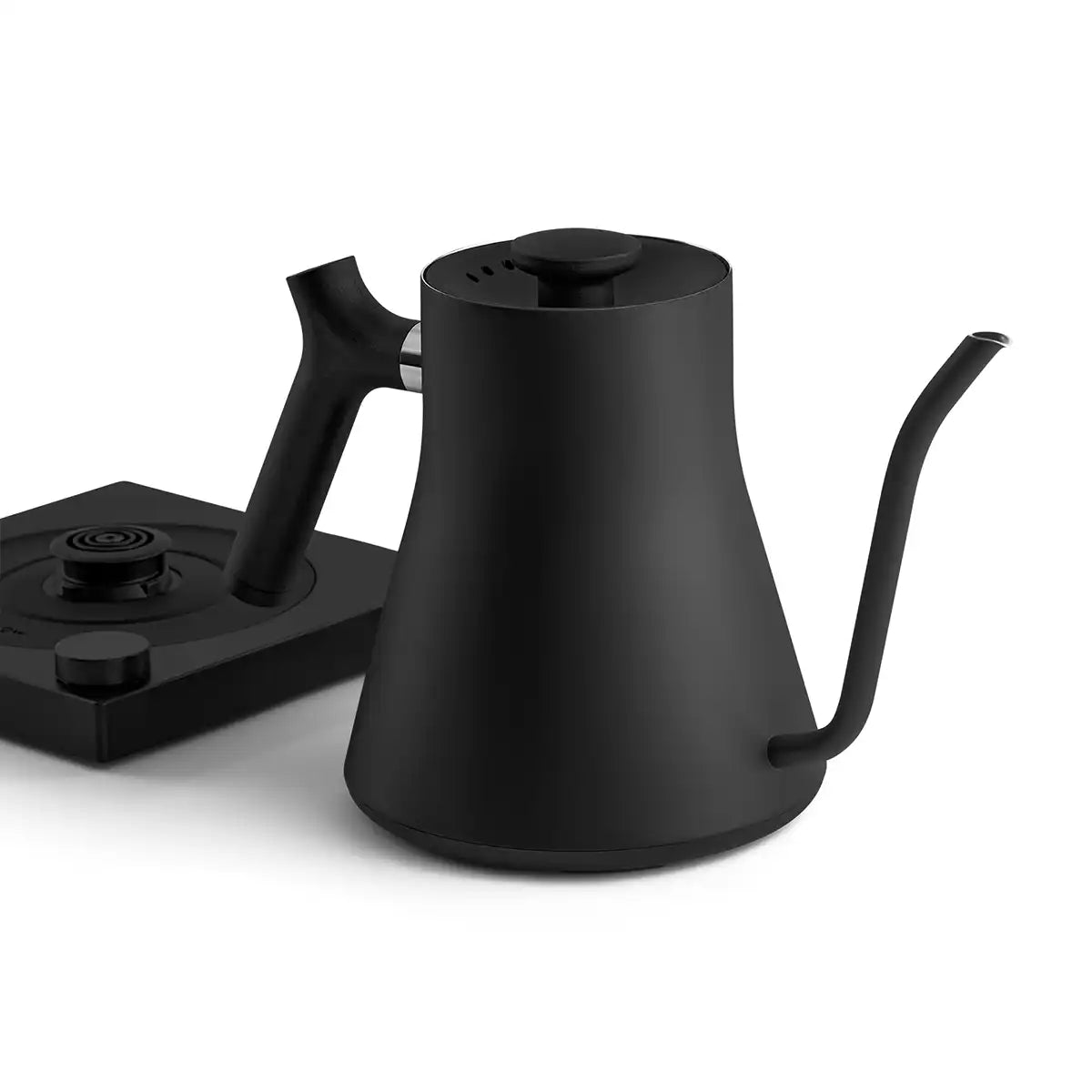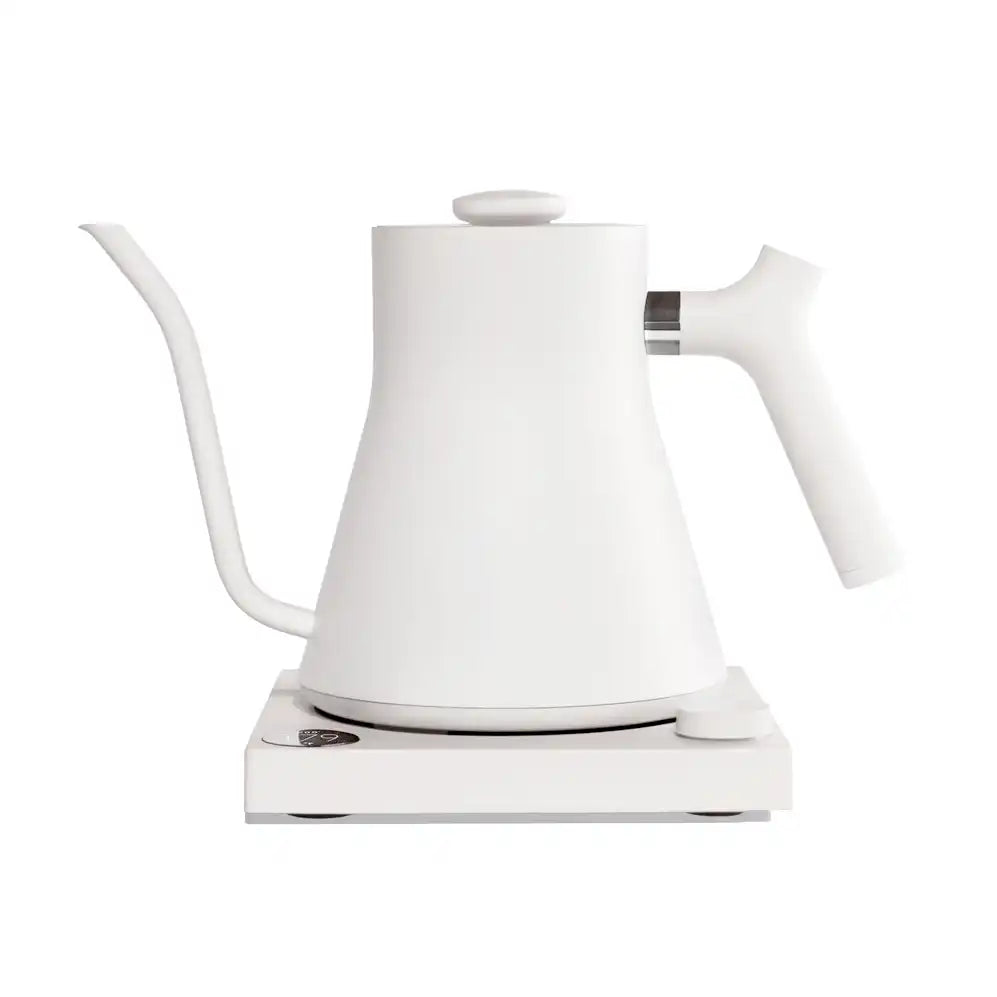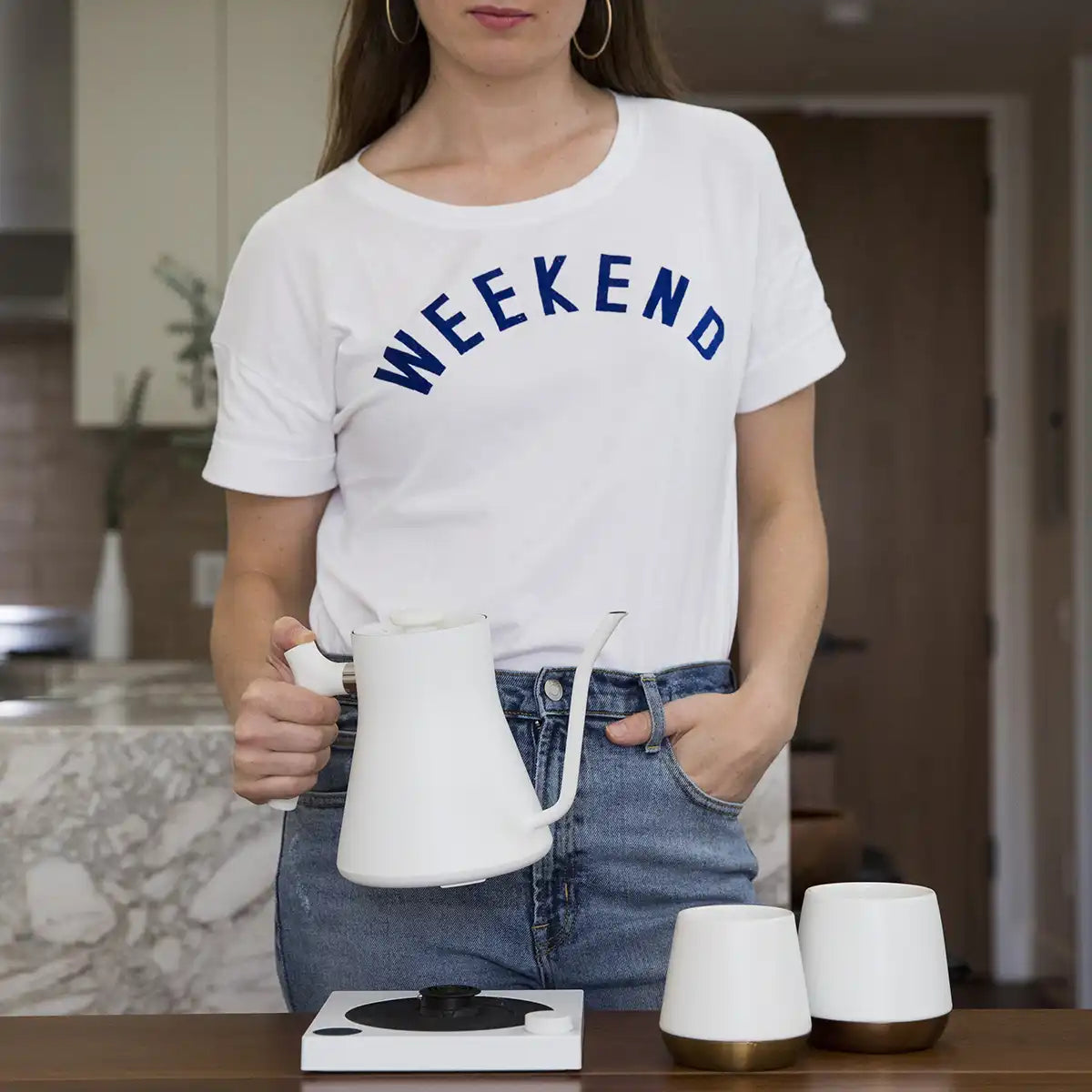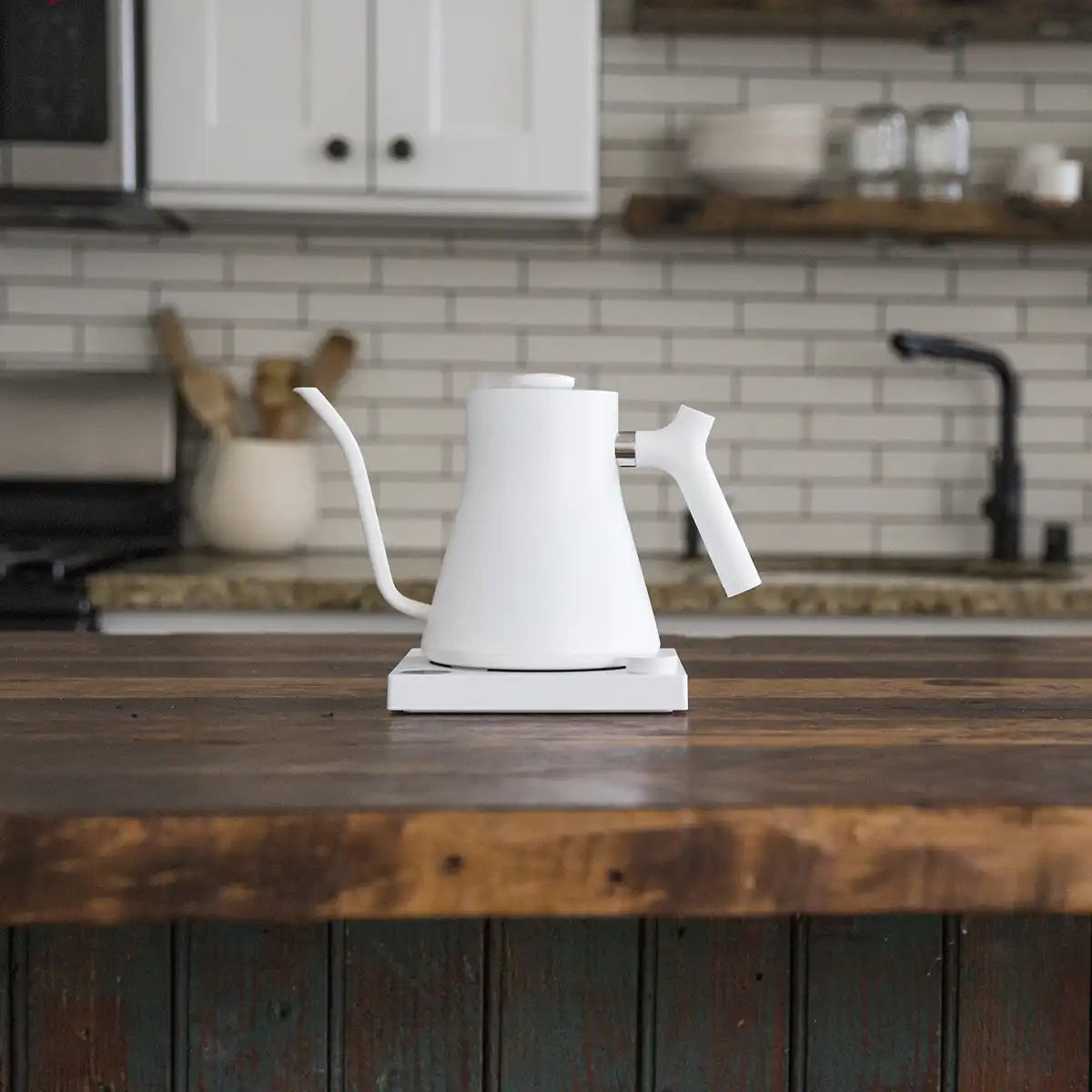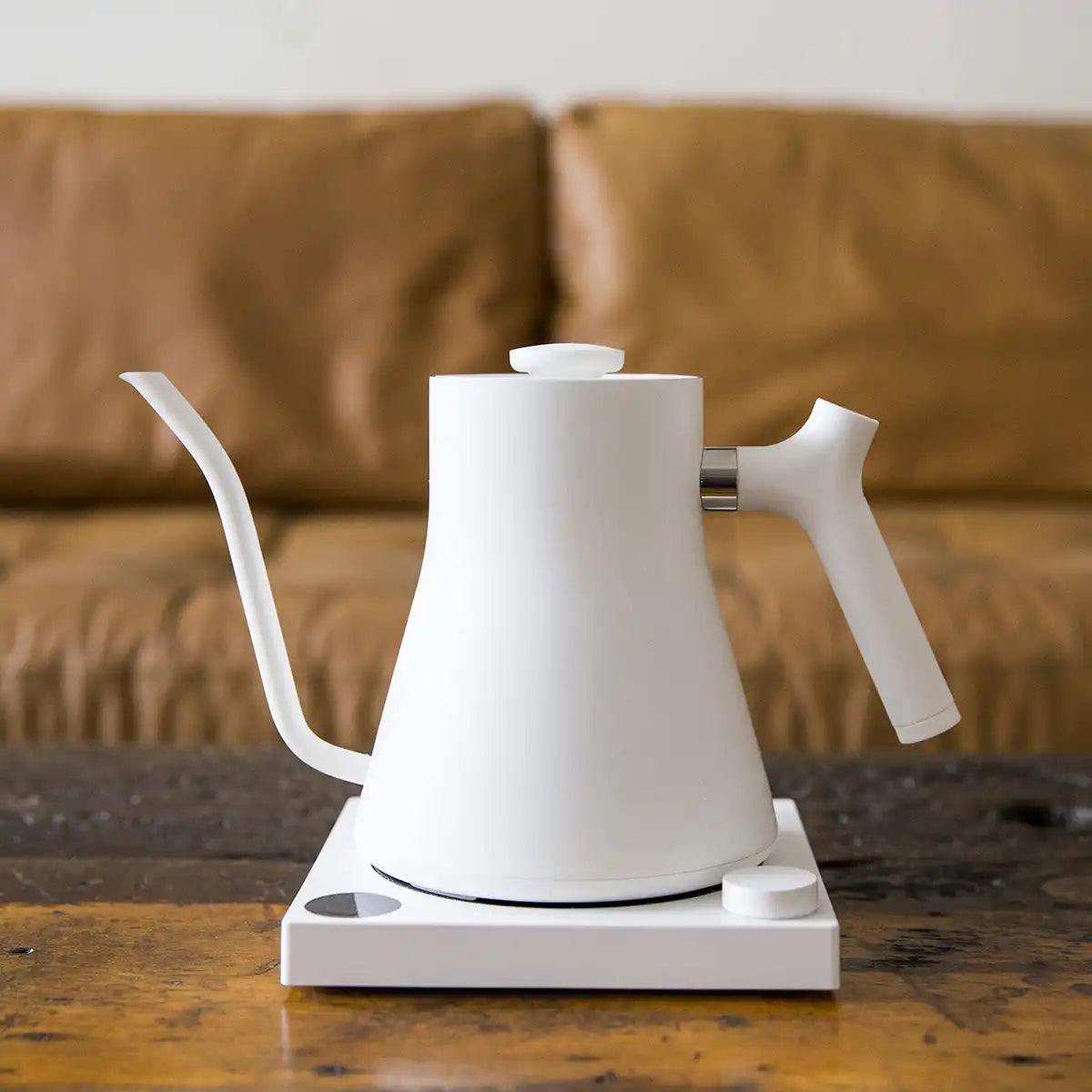 Fellow Stagg EKG Electric Pour-Over Kettle
Sale price
£195.00
Regular price
The electric pour-over kettle for coffee lovers. Award-winning design and advanced function control.
Whether you're a world brewing champion or a brewing beginner, Stagg EKG will be your countertop partner in the pursuit of a ridiculously good cup of coffee. With variable temperature control, 1200 watts for a quick heat time, and a world of features for ultimate control, this is the pour-over kettle perfected.
The temperature can be exactly set between 40 and 100 degrees Celsius; a quick-heating element heats the water to the exact degree. In "Hold" mode, the water maintains a temperature for up to 60 minutes. A slim LCD screen on the flat base visualises the heating process by indicating the set temperature and the real-time temperature.
Features:

Precise gooseneck spout for optimal pour-over flow rate
Super fast heat time 
To-the-degree temperature control 
LCD display
60-minute hold mode
Brew stopwatch
0.9 L boiling capacity
Multiple colours + wooden handles 
Red dot design award winner
1-year standard warranty, or a 2-year warranty if you register your kettle.
Pours as good as it looks
From spout to handle to the ergonomic grip, everything about Stagg EKG was designed for the optimal pour-over flow rate with to-the-drop precision.
To-the-degree temperature control

Turn the knob, select your desired temperature ranging from 40°C to 100°C, and Stagg EKG does the rest. No more guessing degrees or "about" boiling.

Quick heat time

A blazing fast heat time, powered by a 1200 watt heating element means even less time spent waiting in pursuit of the perfect cup.

60-minute hold mode

When the toggle on the back is switched to Hold mode, Stagg EKG will maintain your desired temperature in either Fahrenheit or Celsius for 60 minutes.