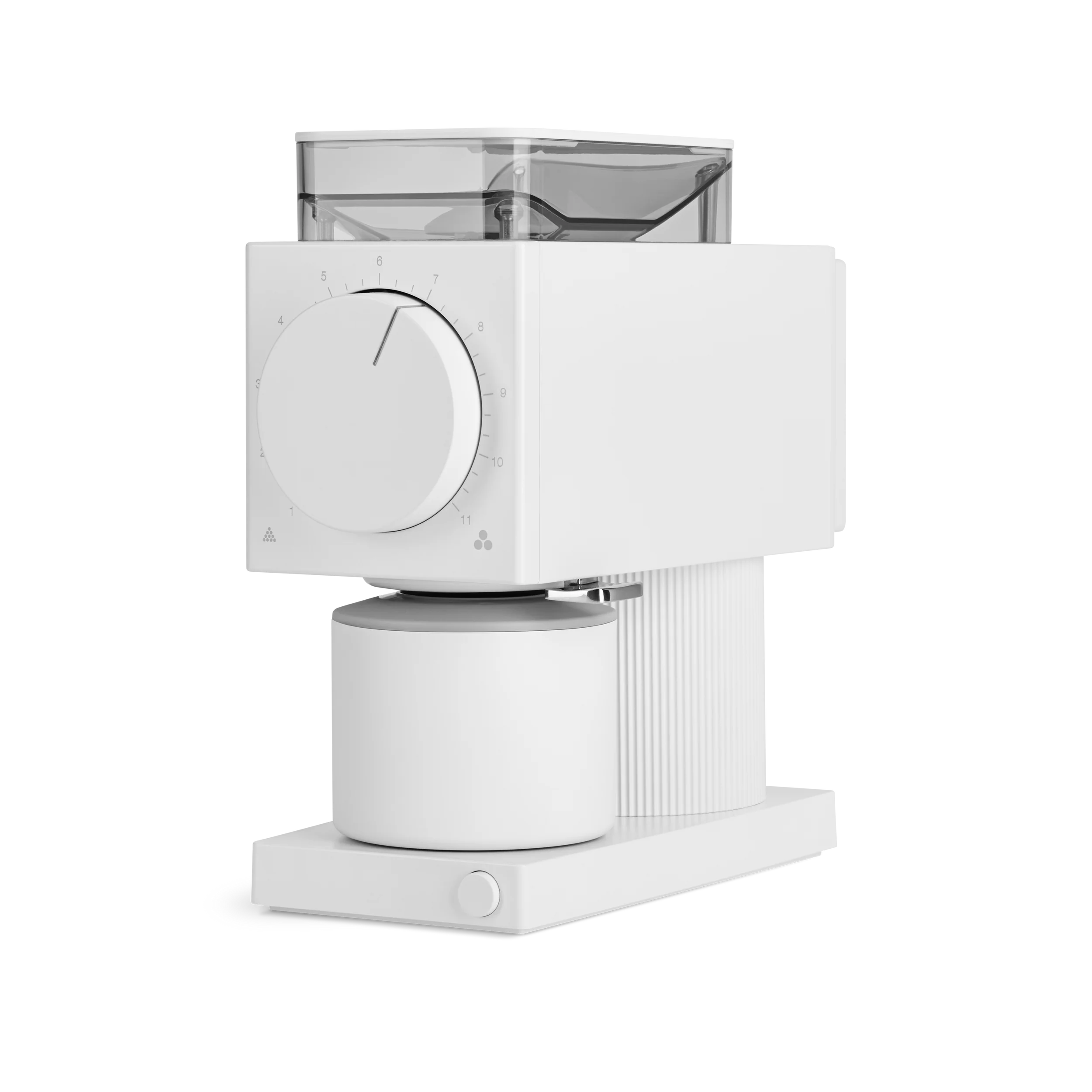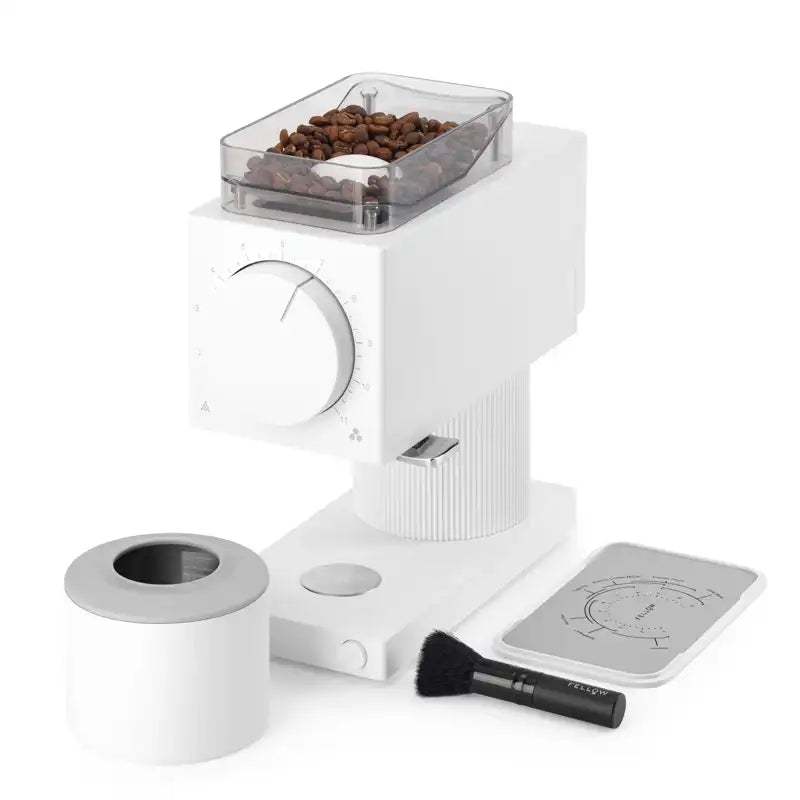 Fellow Ode Brew Grinder Gen 2
Sale price
£375.00
Regular price
Fellow spent two years in developing the next generation of their award-winning Ode home brew grinder. From the finest pour-overs to the coarsest cold brews, your coffee will never be the same again.
Designed by Nick Terzulli, Fellow's VP of R&D and Certified Q Grader (the highest certification in sensory coffee assessment), Gen 2 Brew Burrs grind finer and with more precision. The broader grind range is exceptional for every brew method except espresso. With new anti-static technology for less grind mess, a redesigned load bin for smoother bean feeding, and an expanded 100g catch cup for batch brews, the next generation of grinding is here.
Features:
New best-in-class Gen 2 Brew Burrs




New anti-static technology for less grind mess




Capacity: 100g




New load bin design for smoother bean feeding




31 grind settings and guide




Quiet grinding and automatic stop




Single dose loading for maximum freshness




Low grind retention




Magnetically aligned catch with easy pour fins




Grinds knocker




Compact footprint: H23.9 cm x W10.5 cm x D24.8 cm

UK mainland delivery only

1-year standard warranty

Grind: Ode is designed for brewed coffee methods only (AeroPress®, pour-over, electric coffee makers, French press, cold brew). Ode does not grind for espresso.
A new state of grind
A great brew bar begins with a great burr grinder
Meet The New Burrs

With a unique two-stage grinding geometry, Gen 2 Brew Burrs produce a sweet, balanced, complex cup with enough clarity to respect the coffee. Whether you're a light roast drinker looking to increase extraction yield, or a medium and dark roast lover seeking rich chocolate and toffee notes, these burrs have something for everyone.

Precision Grind Quality

Precise particle size is possible with every push of the button thanks to cafe-sized flat burrs and easy grind adjustment with 11 settings and 31 steps total.

Mess-Free Mornings

With new anti-static technology, a magnetically aligned catch for added cleanliness, and a grinds knocker to reduce grind retention, Ode Gen 2 will mitigate mess and keep your brewing area tidy.