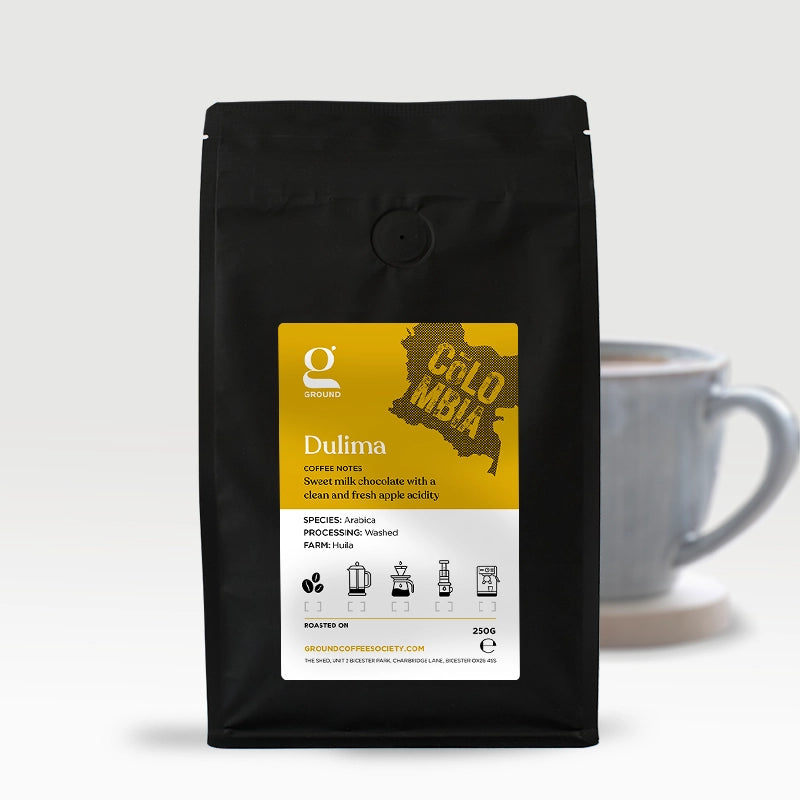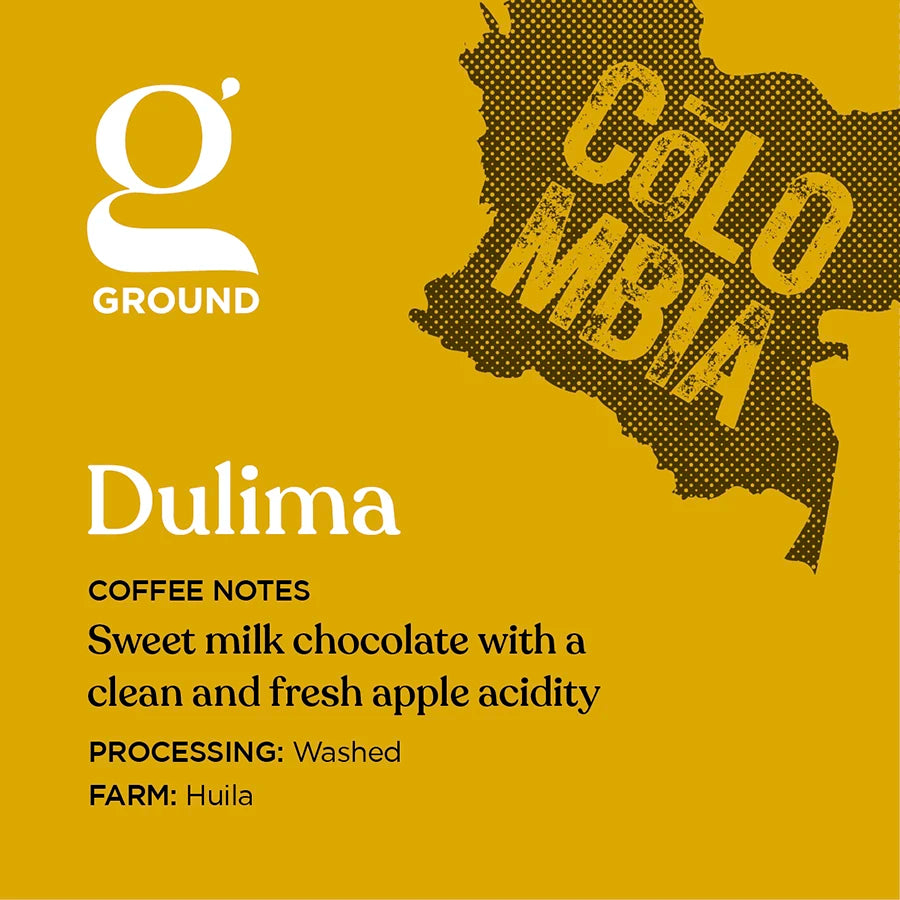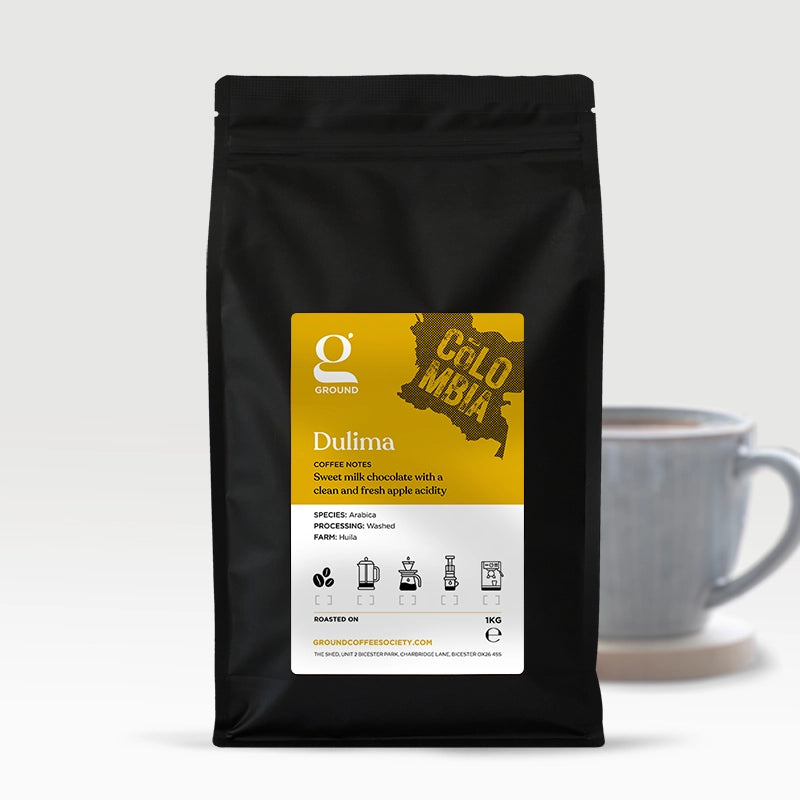 Colombia Dulima Filter
Sale price
£7.50
Regular price
Sweet milk chocolate with a clean and fresh apple acidity
Award-winning coffee from the high altitudes of the Tolima and Huila growing regions
SUBSCRIBE & SAVE
Subscribe and get 25% off your first subscription with code 'SUB25', free delivery on orders over £15 and an extra 10% discount from your 5th recurring order.
Easy to manage – amend, skip or cancel your subscription at any time.
Learn more about subscriptions
Species

Arabica: Castillo, Caturra, Colombia
Meet the farmer
Farmers in Huila are very quality-conscious and are the first region in Colombia to begin coffee production. Their crops receive a lot of care and attention and they tend to be the most pioneering when it comes to embracing new processing and farming methods.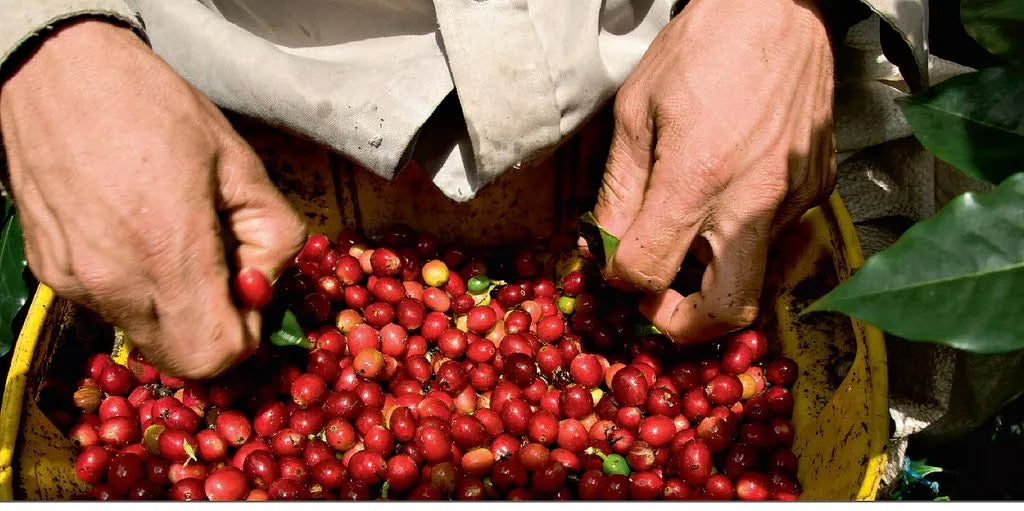 Coffee story
Dulima was created in 2009 to capture the quintessential coffee profile of the central and south Huila region. Throughout the volcanoes and mountains of Huila outstanding coffees are grown. We carefully select lots through a rigorous sensory analysis at origin to guarantee profile consistency and quality from lot to lot. Dulima was inspired by indigenous groups from the southern region of Colombia, namely the The Pijaos people of the region around the Tolima volcano, natives long before the Spanish arrived, who called the volcano "Dulima," meaning Snow Queen.
Growing region
Huila coffee represents 18% of Colombian production. It is always in high demand and is often preferred as a single origin offering for its balance of acidity and sweetness. The Huilan landscape is dominated by volcanos and mountains, providing a rich terroir of high altitude and fertile soils and offering a wide range of ecosystems where coffee can be grown. There are producing farms ranging from 1,500 m.a.s.l. up to 2,300 m.a.s.l., conferring great attributes to the cup profile such as bright acidity and characteristic sweet notes.