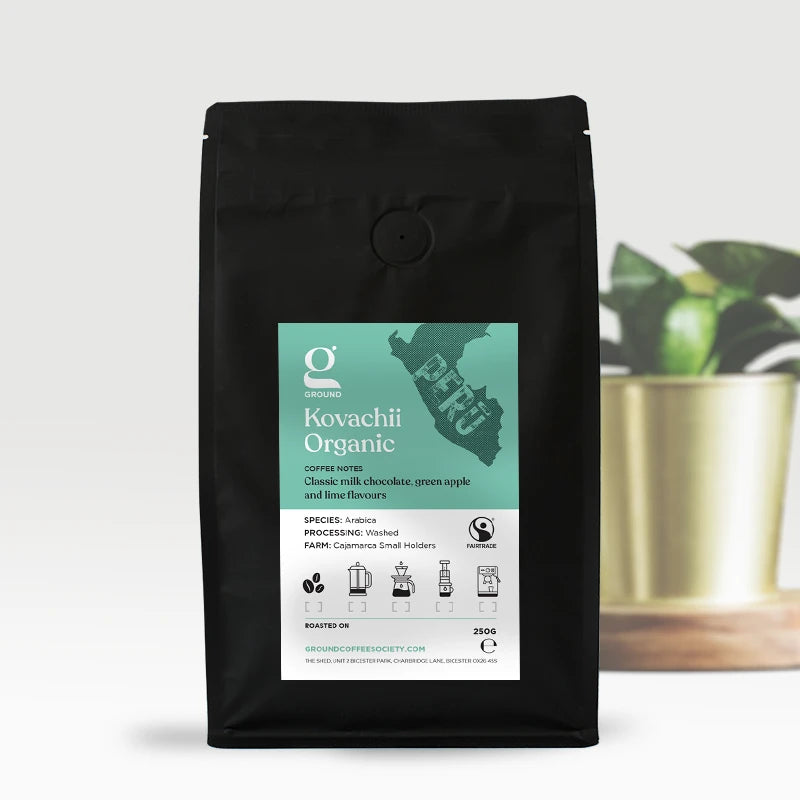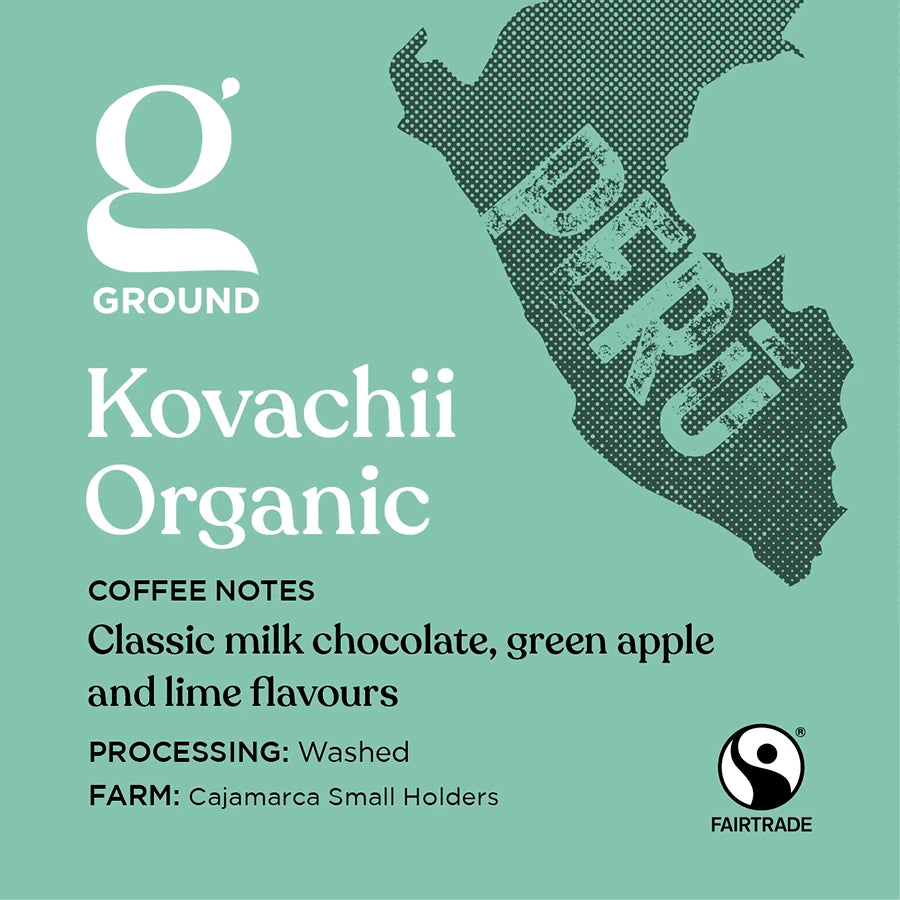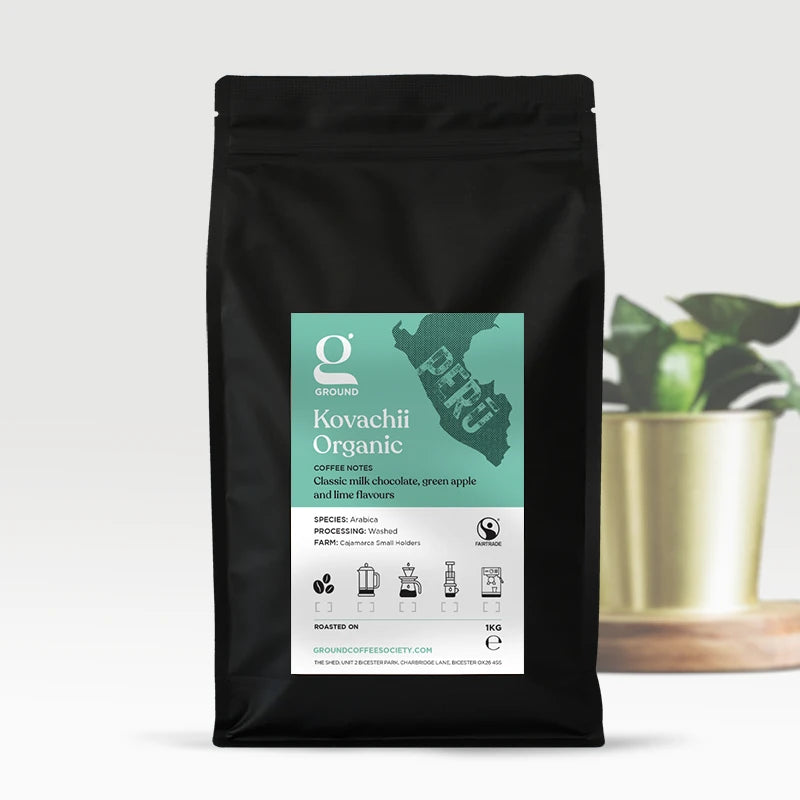 Peru Kovachii Organic
Sale price
£9.00
Regular price
Classic milk chocolate, green apple and lime flavours
Kovachii is a new premium coffee intended to capture the quintessential flavour profile of Northern Peru. Sustainably sourced from smallholder farmers in the region of Cajamarca, it delivers a sweet, consistent and refined cup.
SUBSCRIBE & SAVE
Subscribe and get 25% off your first subscription with code 'SUB25', free delivery on orders over £15 and an extra 10% discount from your 5th recurring order.
Easy to manage – amend, skip or cancel your subscription at any time.
Learn more about subscriptions
Species

Arabica: Bourbon, Catuai, Caturra, Typica
Meet the farmer
Most of the coffee produced in Perú is processed by hand on the producer's farm, and Kovachii is no different. Sourced from the North of Perú in the region of Cajamarca, cherries are harvested, de-pulped, processed and then dried either on patios, drying beds or on tarps.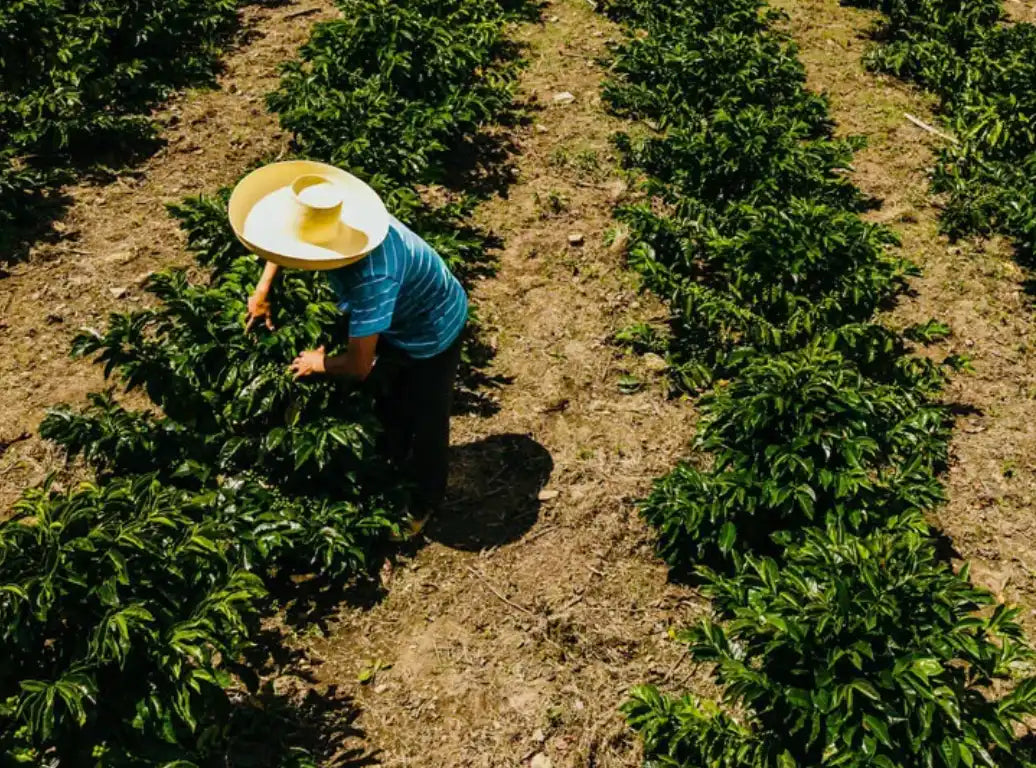 Coffee story
Because of the geographical challenges within Perú this has meant coffee is often sold locally to a buyer in their community, transported a little closer and sold again, and this model repeated until it reaches its destination. This can be tricky as both traceability and quality can be lost on this journey. To counter this issue, our Kovachii Organic is sourced via micro-buying stations closer to these communities. This benefits the farmers and communities in a number of ways; farmers receive a fair price for the coffee regardless of market conditions that day, and they receive support and help from our buyers at a local level, helping and training them in practices that might improve their farming and coffee quality.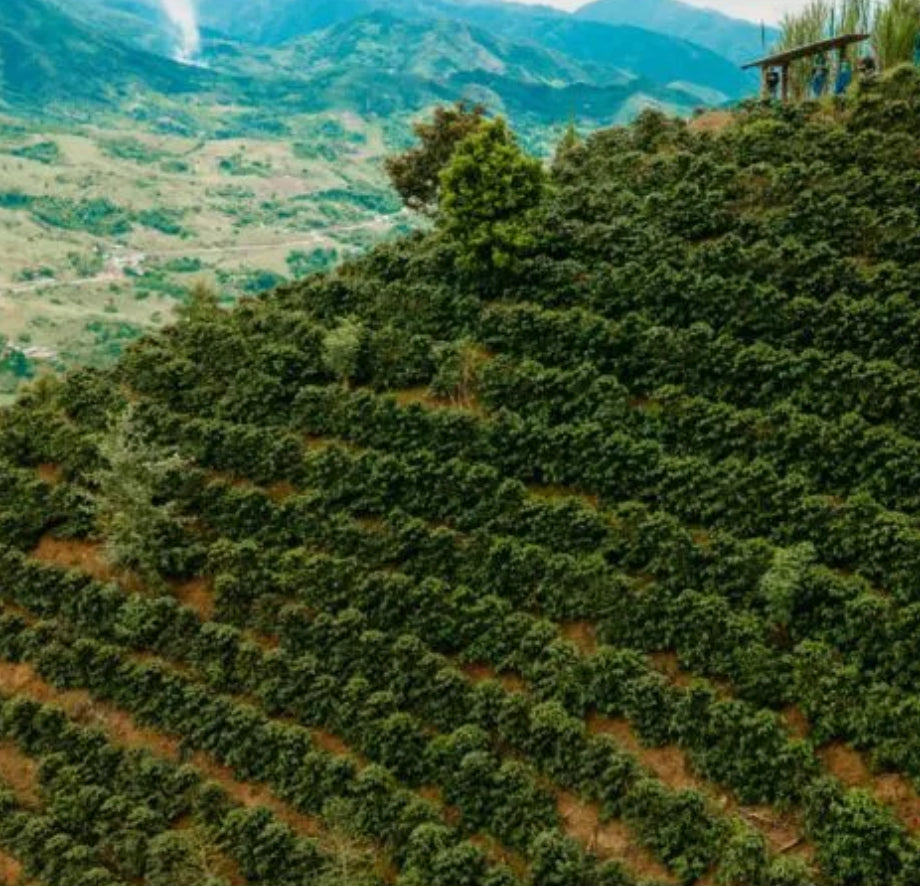 Growing region
Cajamarca is a large region in the north of Perú, including Jaén, San Ignacio, Cutervo , Santo Domingo and Hualgayoc. The location can be a challenge for the farmers, with much of the coffee grown up to 8 hours away from the nearest town where they might sell. This could be one of the influencing factors into why nearly all the coffee is home-processed and dried at farm-level, as it allows the farmer to retain more control over when to sell.