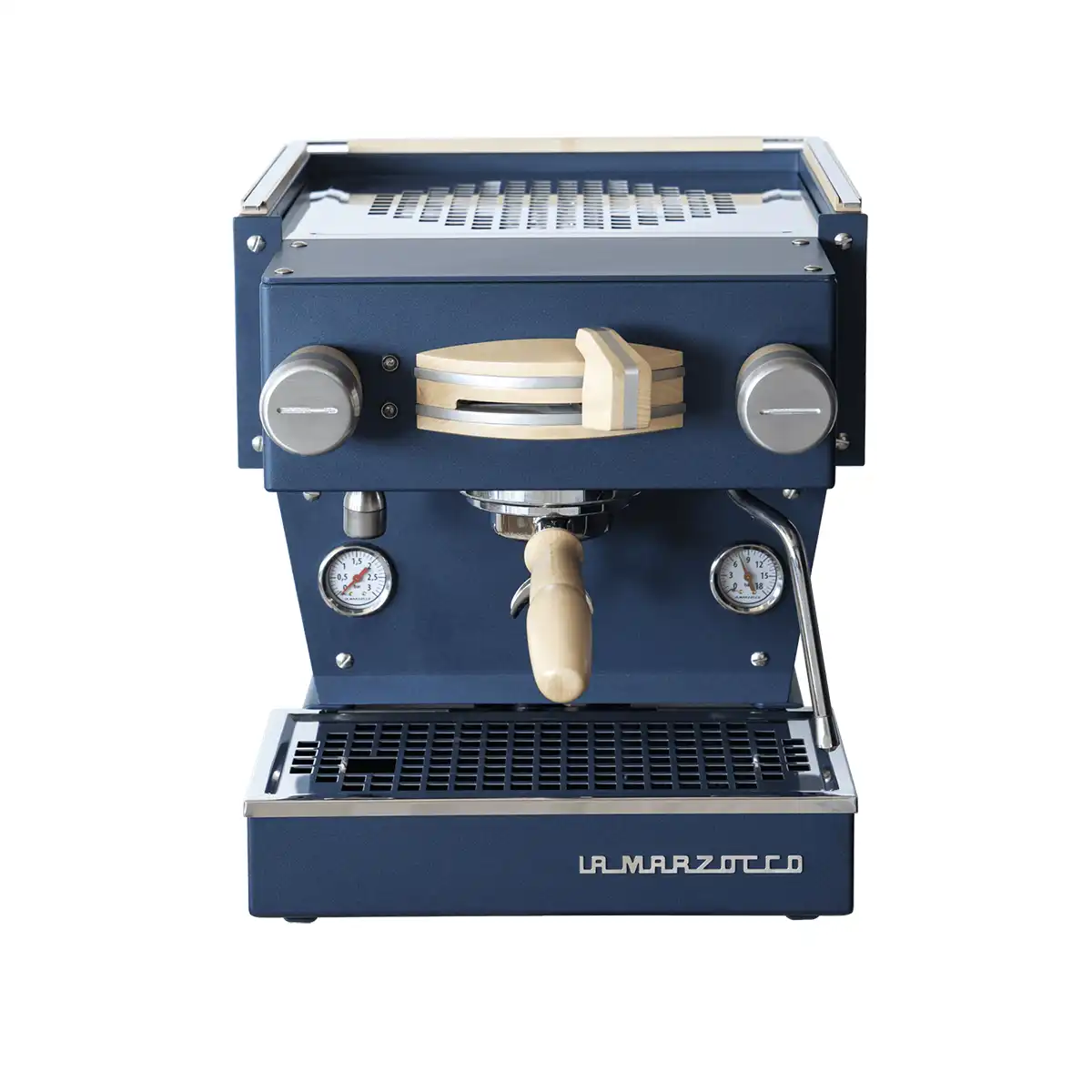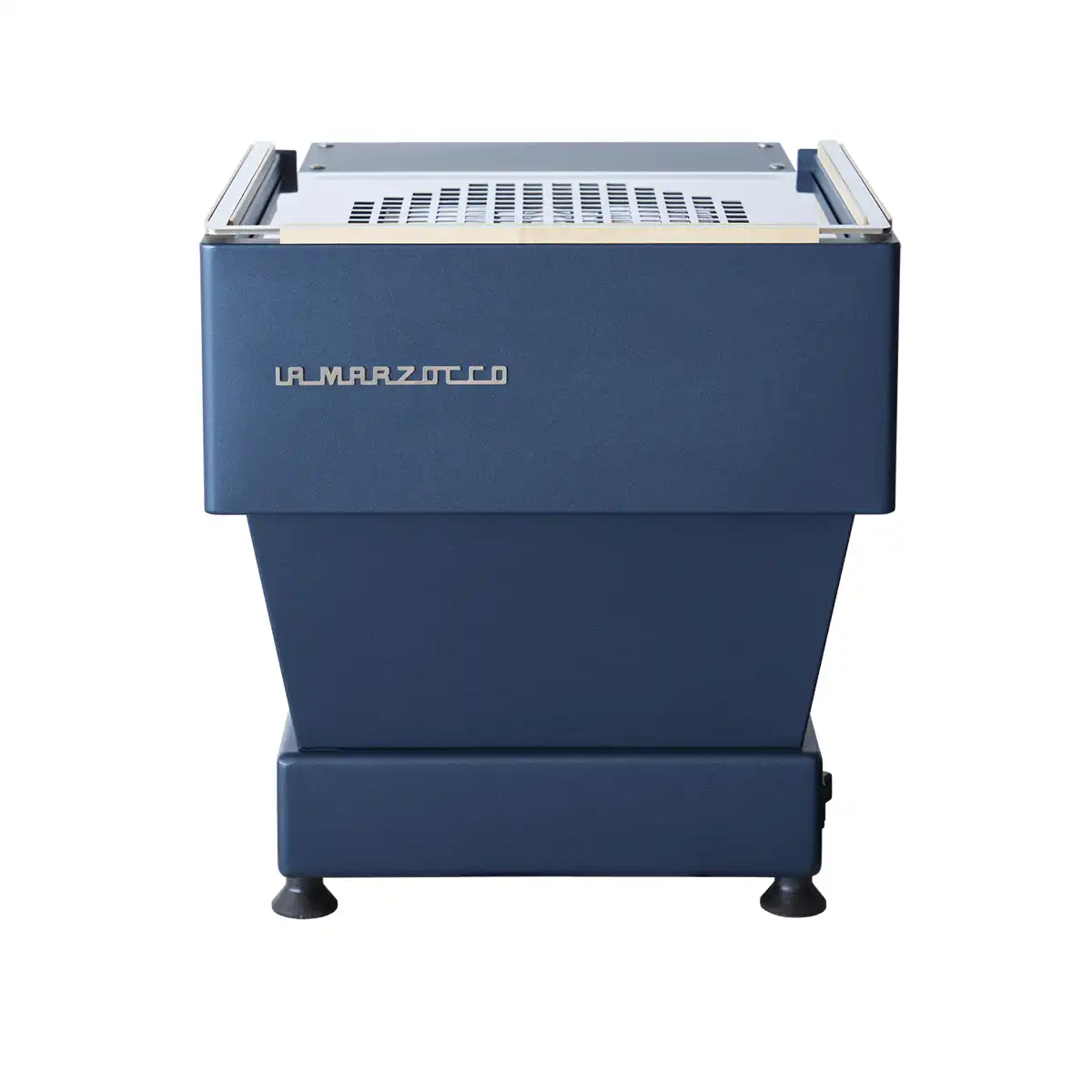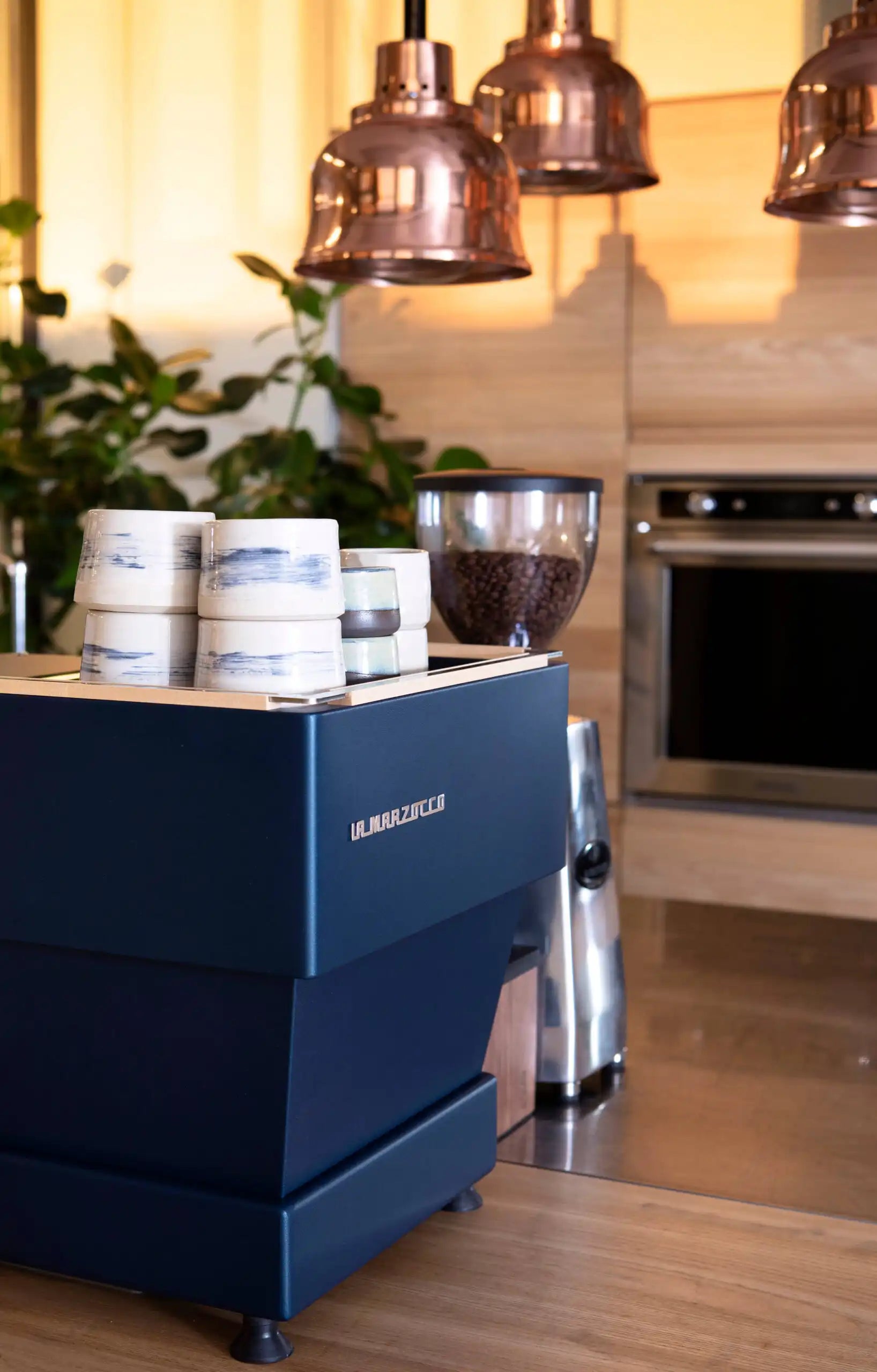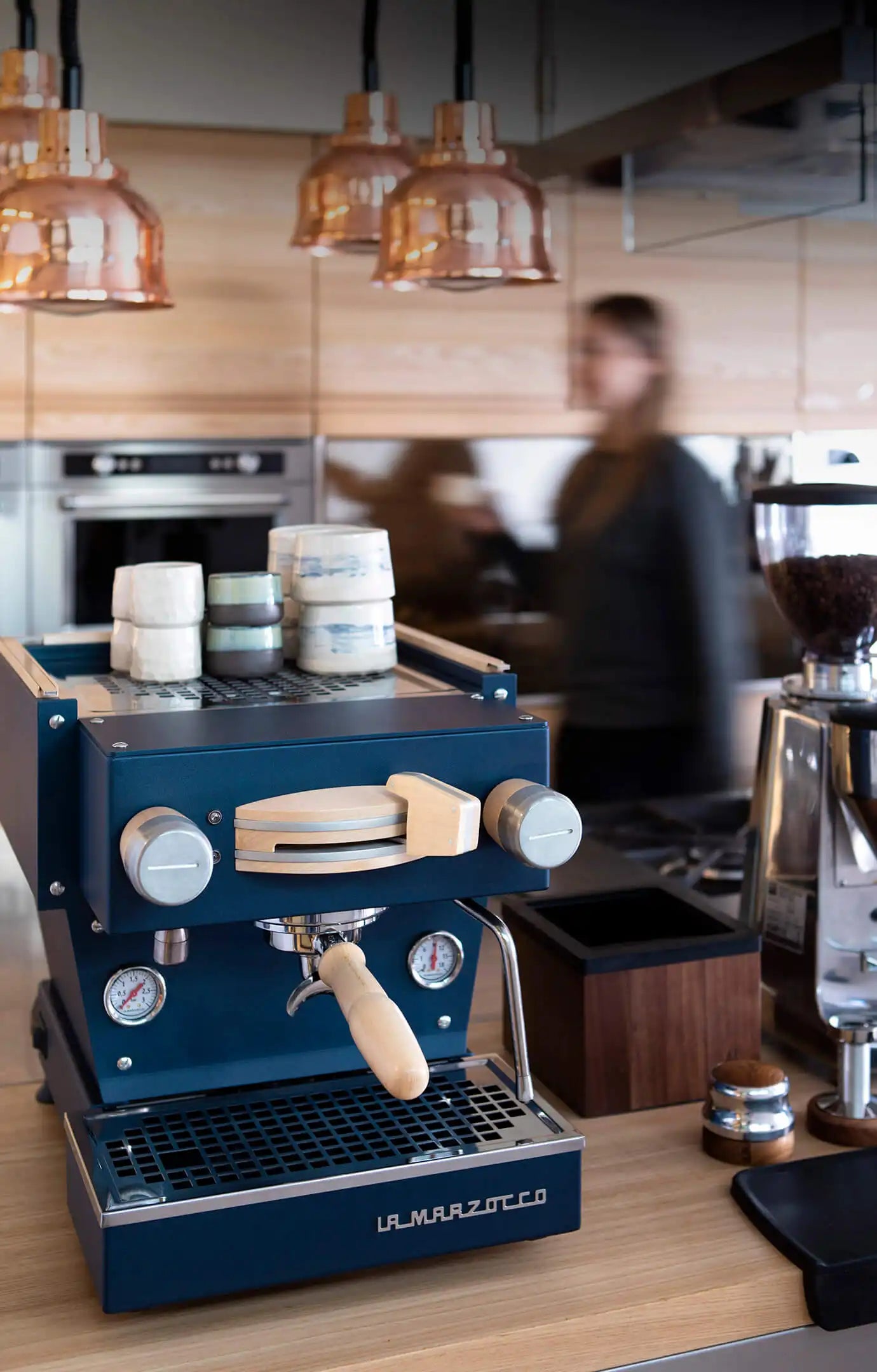 La Marzocco Nordic Linea Mini Expresso Machine
the perfect espresso shot
Sale price
£5,682.00
Regular price
With FREE £100 of Ground Coffee
La Marzocco's 2023 Special Edition Linea Mini. The Nordic Linea Mini is a visual journey through the Nordic region and draws inspiration from the comforting and inviting atmosphere found across Nordic culture. Crafted in collaboration with Scandinavian designers, this machine is a work of art that will elevate your coffee experience to new heights.
Twilight-blue body panels are adorned with reflective aurora-speckling, steel accents, and maple wood custom parts, creating a warm and inviting feel that is perfect for a cosy morning routine.
Inspired by the Linea Classic, the Nordic Linea Mini comes with dual boilers and an integrated brew group that allows the machine to achieve the temperature stability and energy efficiency of the saturated brew group in a reduced footprint. The Nordic Linea Mini is handmade in Italy with the same components used in La Marzocco's commercial machines.
2.5 Litre water tank makes plumbing optional

3 Litre steam boiler capacity
Rotary pump

Dual boilers
Hot water spout for tea and rinsing portafilters
Integrated brew group
Semi-automatic brew paddle

Thermal stability system
Barista lights

No-burn steam wand
Brew and steam pressure gauges
Small footprint: 35.7cm(W) x 37.7cm(H) x 45.3cm(D)
Weight: 30Kg
La Marzocco logos front and back
Insulated steam wand
Comes with an e-voucher for £100 to spend on your choice of coffee in our store as a one-time purchase or towards a subscription
Fall in love with espresso-making
Semi-automatic paddle

Brew paddle activation with programmed pre-infusion creates delicious consistency from shot to shot. Inspired by the paddle used on most La Marzocco machines since the 1970s it provides delicious consistency from shot to shot.

Dual boilers with PID temperature control

The Linea Mini features separate boilers to optimise espresso brewing and steam production. Both have PID temperature control ensuring consistency and quality of the espresso, from texture to taste.

A flat white in 10 seconds

The incredible steam power of the Mini is the same as professional espresso machines found in cafés around the world. It means you can heat and stretch enough milk for a single flat white in just 10 seconds! All thanks to a rotary pump which also means quieter operation than a vibration pump alternative. 

No burn steam wand

The Linea Mini no-burn steam wand means that you're less likely to burn yourself by missing the plastic/rubber grip found on other barista machines.
Inspired by the much-loved Linea Classic
When designing the Linea Mini, La Marzocco asked the barista community what they wanted in home machine. They all said they loved the Linea Classic and its shape. So they designed a machine that looked like a shrunk-down Linea. Beautiful, simple to use and powerful.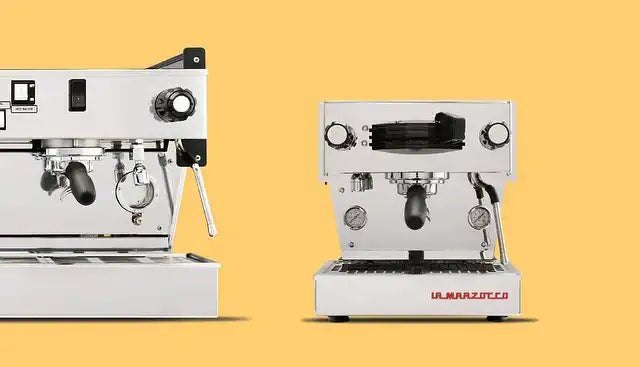 Smartphone connected
Connectivity via the La Marzocco Home App allows for easy control of temperature, energy-saving scheduling, and easy control of brewing parameters. You can even turn it on and off. The App is available on AppStore and GooglePlay.