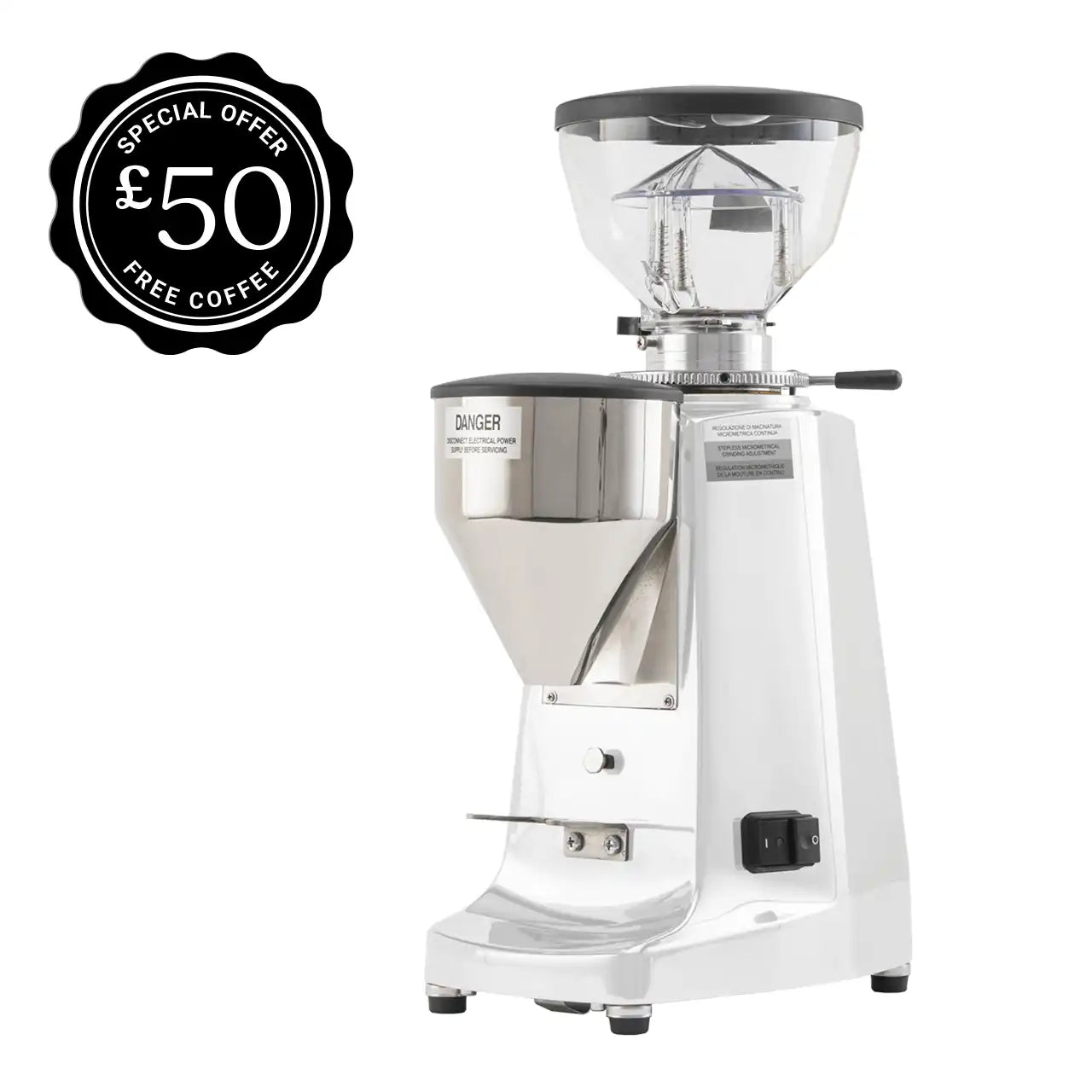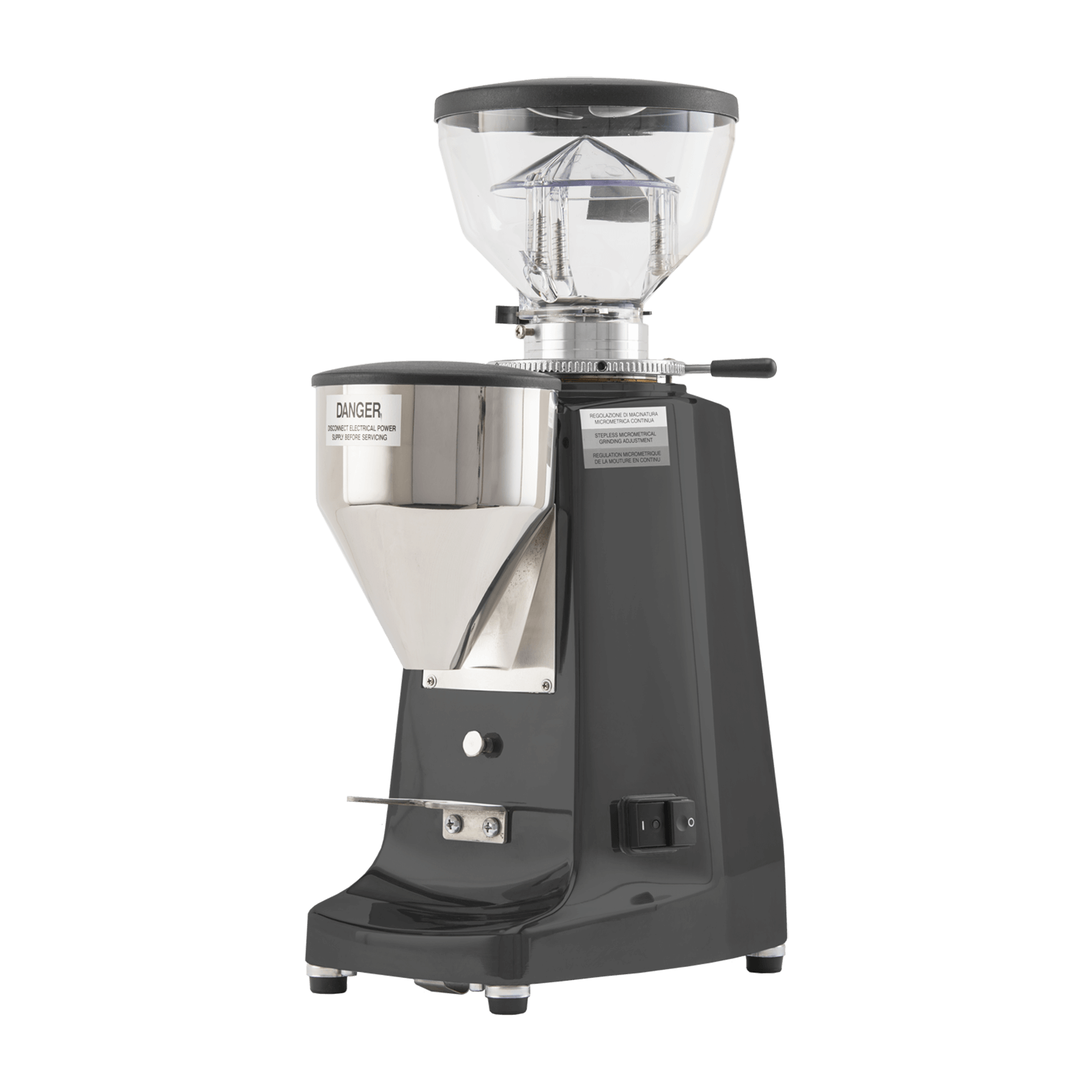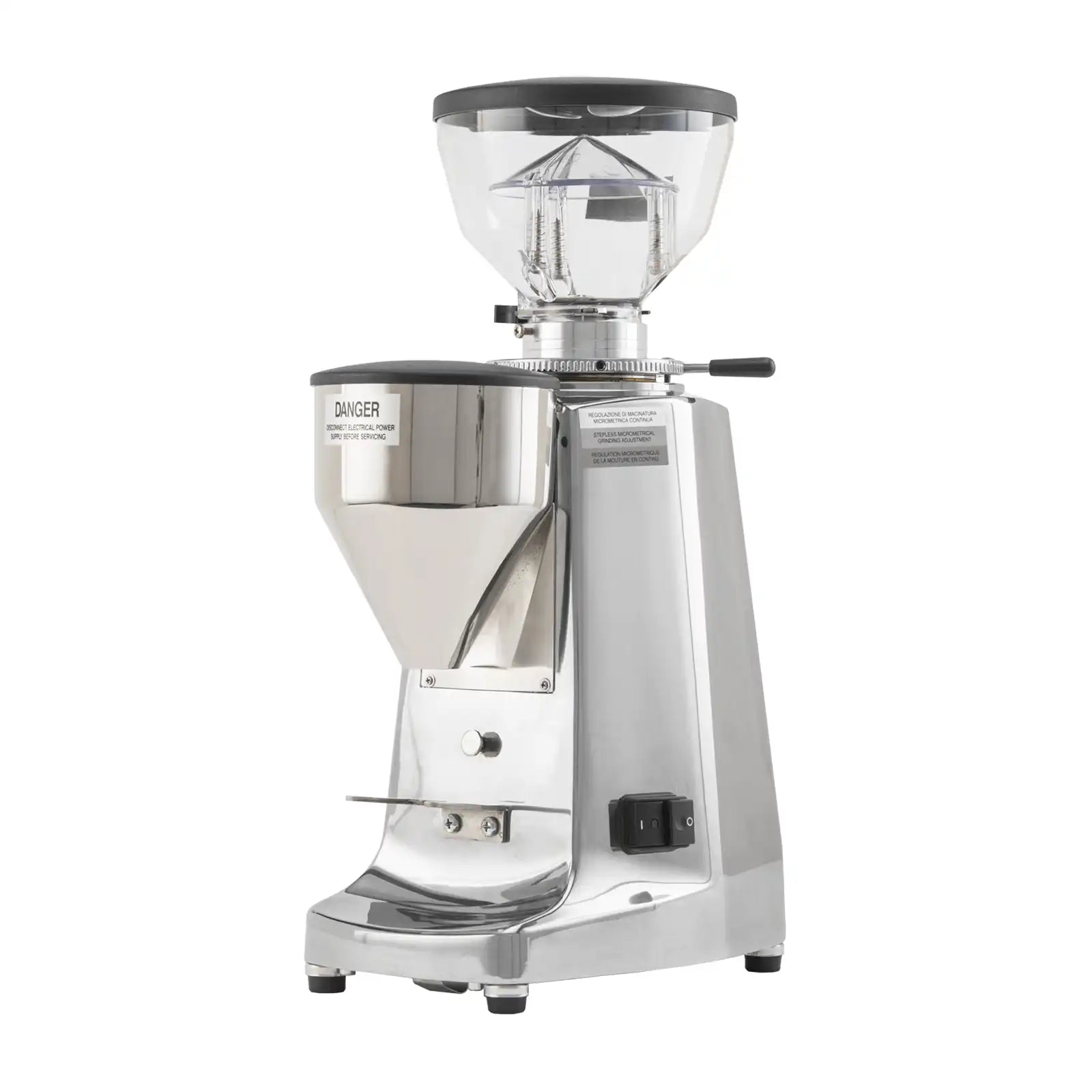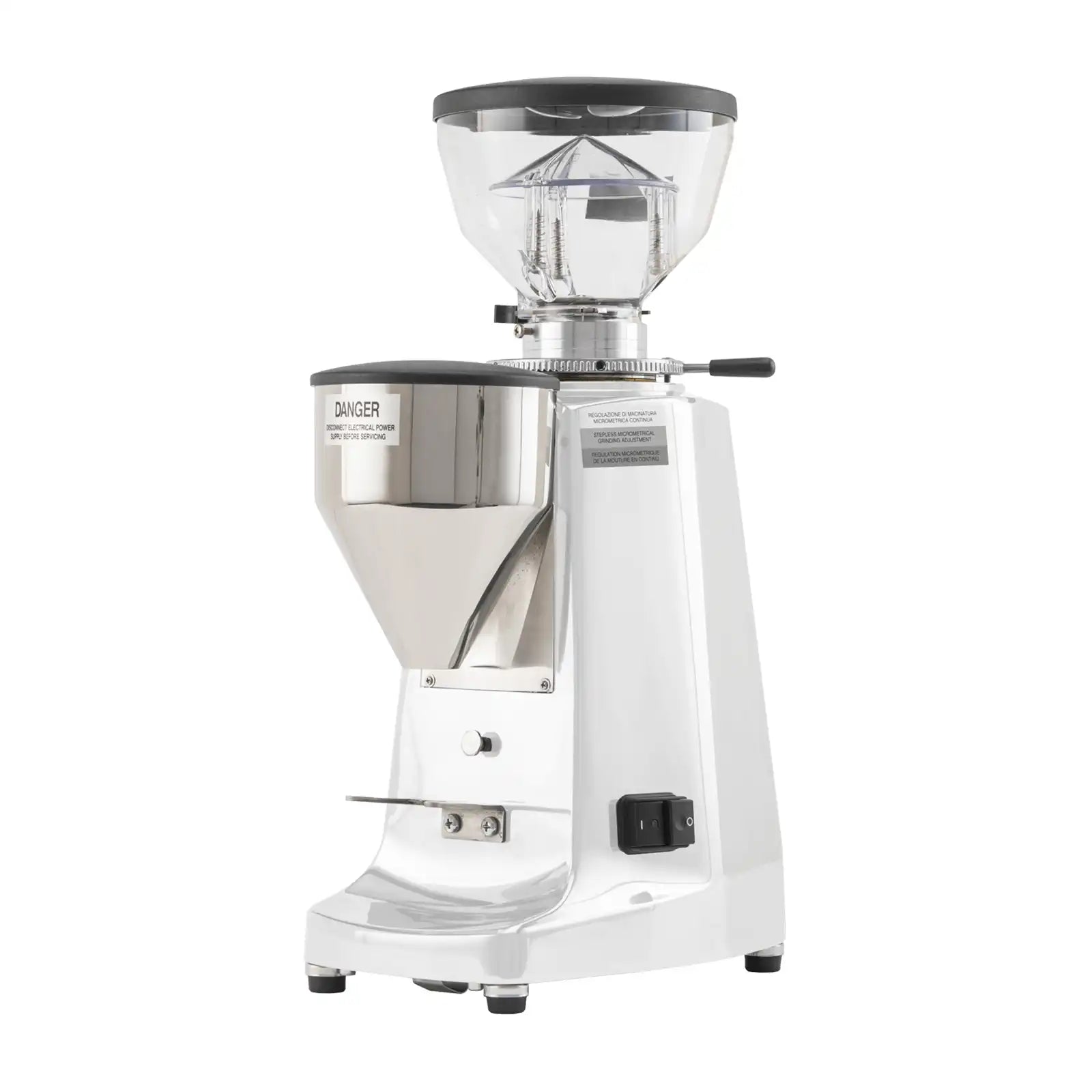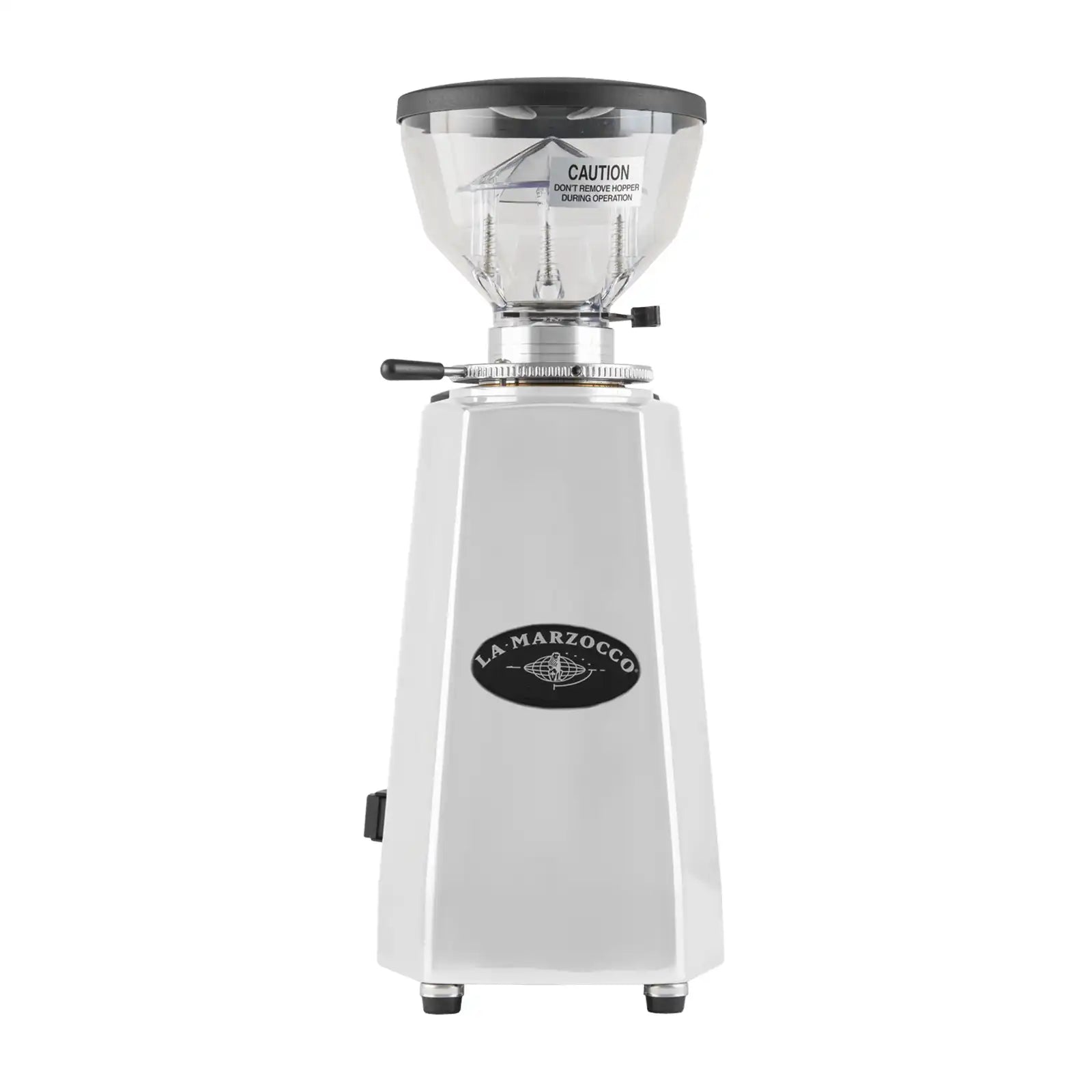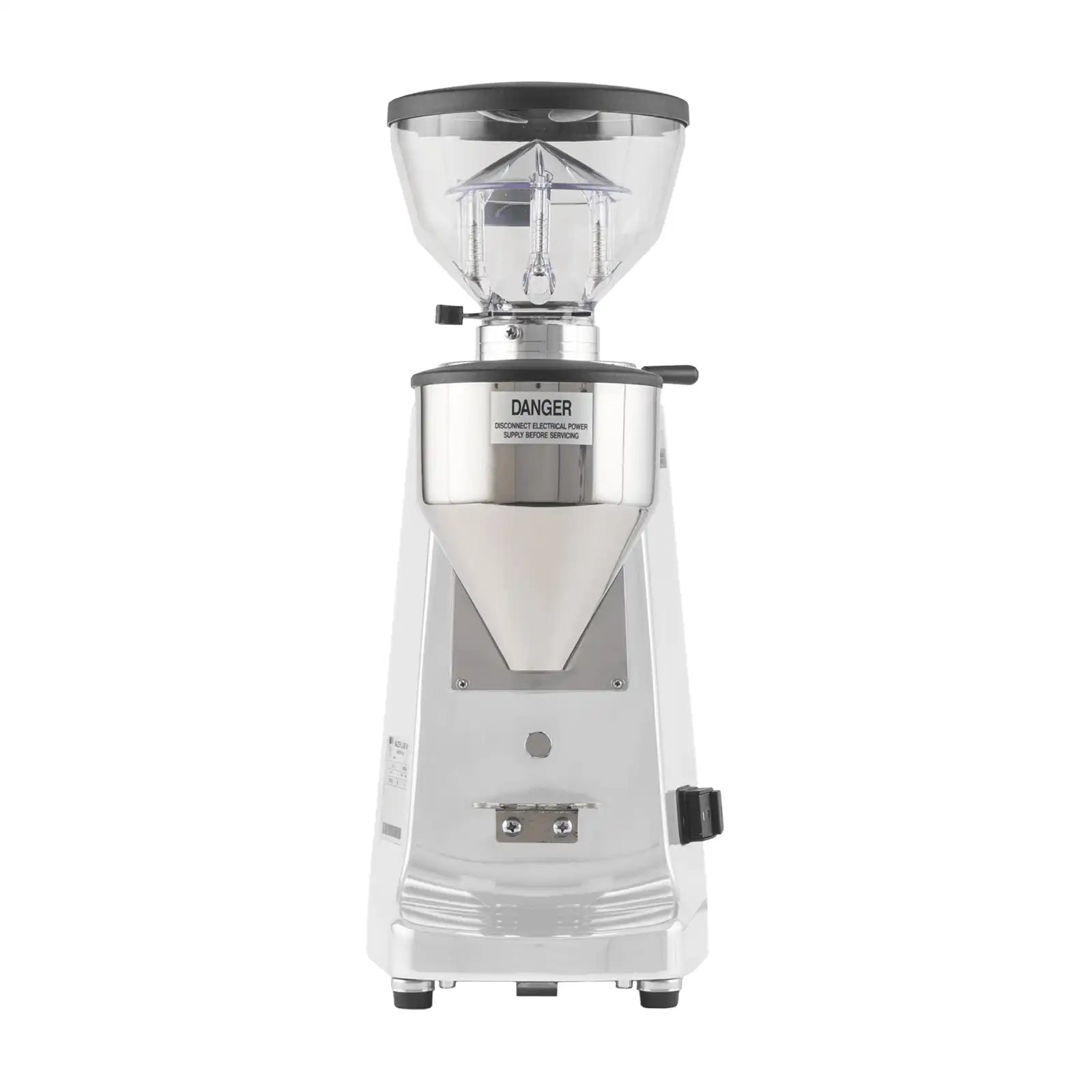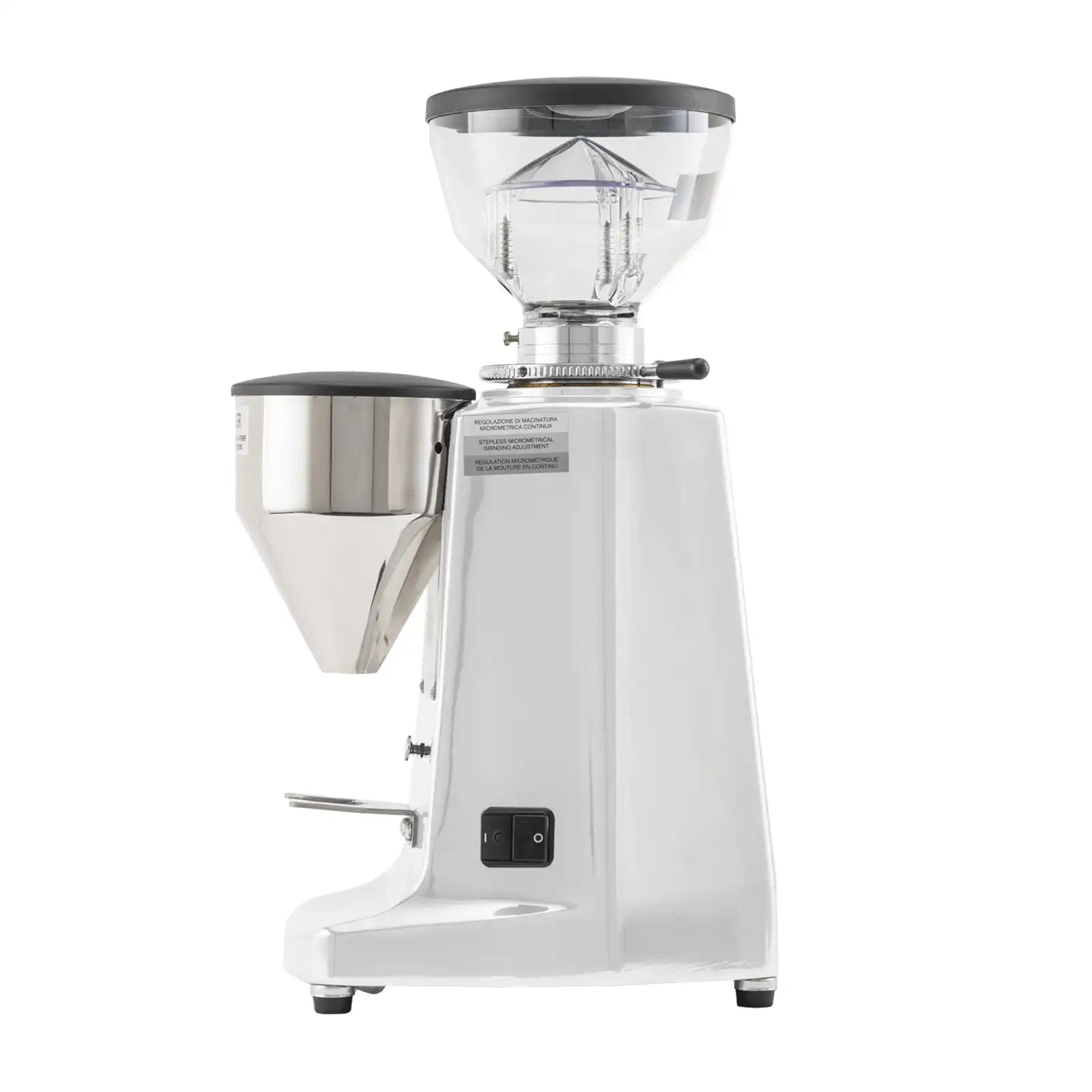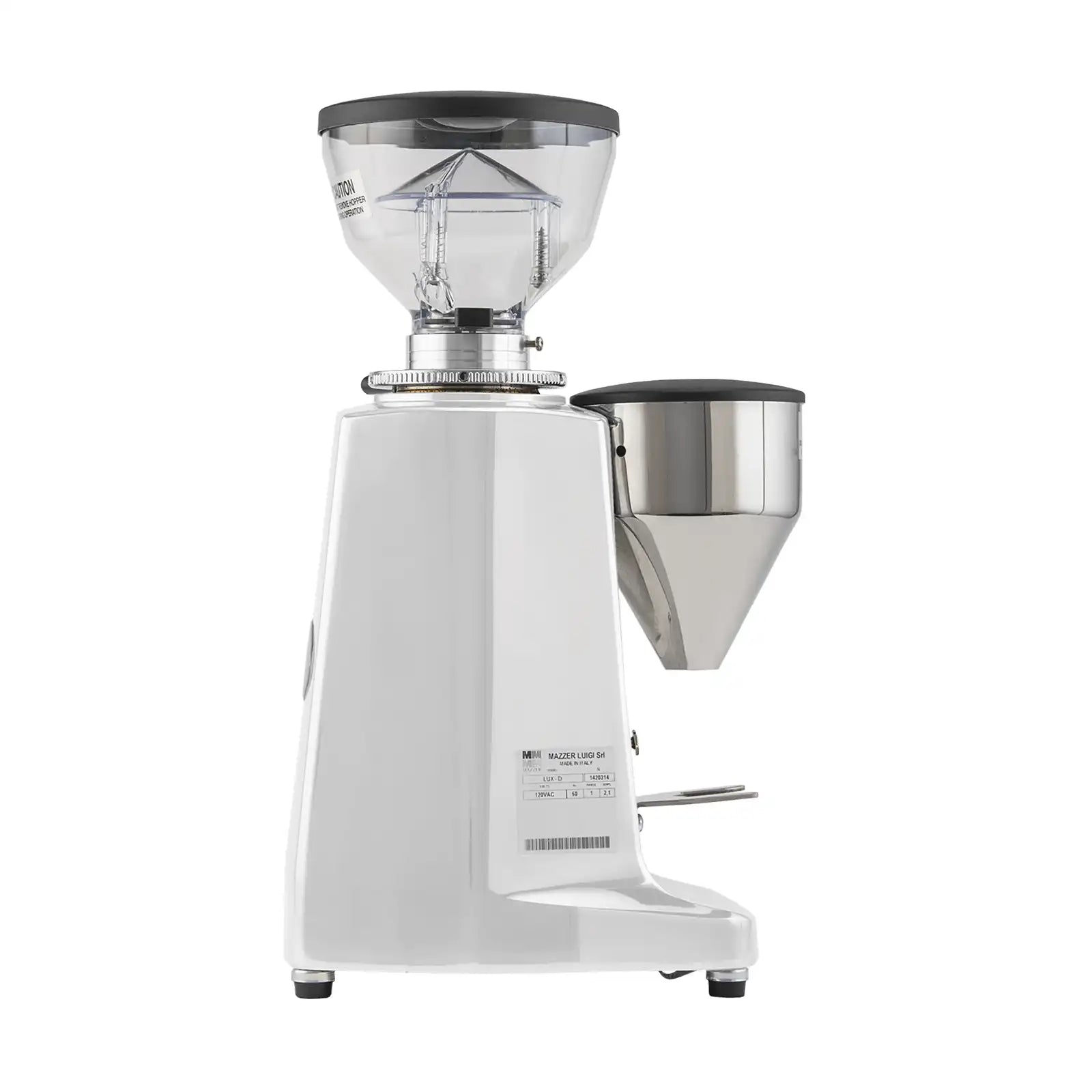 La Marzocco Lux D by Mazzer Coffee Grinder
Sale price
£1,020.00
Regular price
£600.00
With FREE £50 e-voucher for Ground Coffee
The La Marzocco Lux D grinder represents the first collaboration between La Marzocco Home and Mazzer. This grinder has been optimized for the barista at home with a configuration that fits into your ritual. It is sized between the Mazzer Mini and Mazzer Super Jolly and introduces an On Demand Dosing system. The On-Demand Dosing system is activated when the portafilter makes contact with a button behind the forks for single-handed dose weighing. 
61 mm flat burrs that grind 18 grams of coffee in 10 seconds
On-Demanding Dosing so you can fill your portafilter using a single hand
Comes standard with a short Mazzer hopper that holds 600g of coffee beans
47.5cm height allows grinder to fit under most kitchen counters
Three available finishes: Black, White and Metallic Silver
Comes with an e-voucher for £50 to spend on your choice of coffee in our store as a one-time purchase or towards a subscription
UK delivery only / non-stock product: Allow extra time for delivery 
The perfect home grinder partner for your La Marzocco coffee machine
18 grams in 10 seconds

The Lux D comes with 61 mm flat burrs that grind 18 grams of coffee in just 10 seconds. The flat burr set also creates an even particle distribution that results in high extractions in the cup.

Stepless grind adjustments

Stepless grind adjustment adds an extra dimension of control over your brewing, allowing you to experiment with espresso shot time or volume.

On Demand Dosing

Thanks to an On Demand Dosing System, you can fill your portafilter with ground coffee using a single hand, just by making contact with a button behind the forks.

Italian design

With legendary Italian design and manufacturing, the Lux D is the perfect partner for your espresso machine. Short enough to fit under a standard countertop and available in a range of colours.