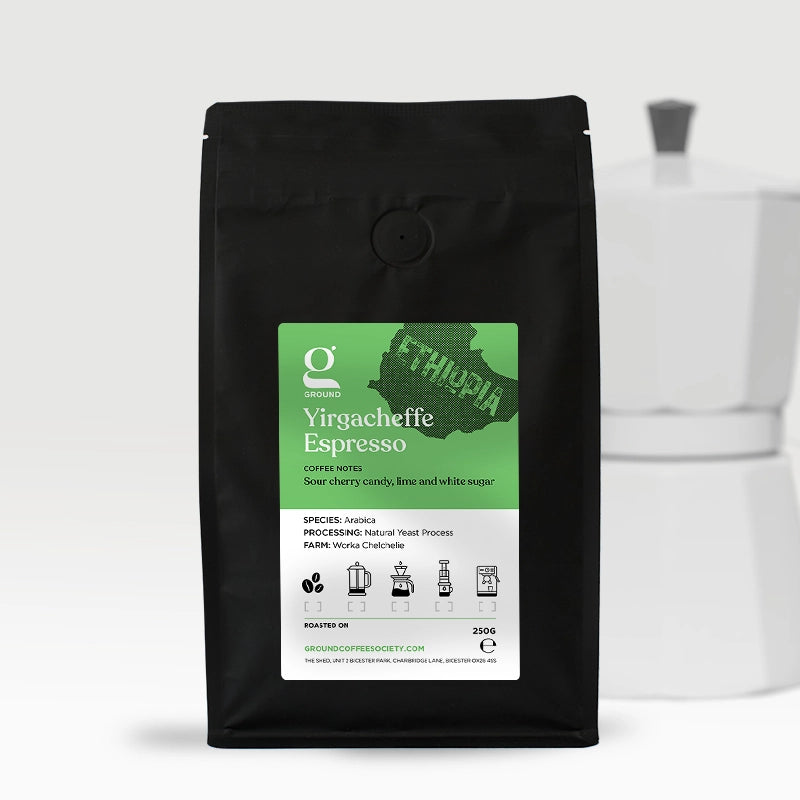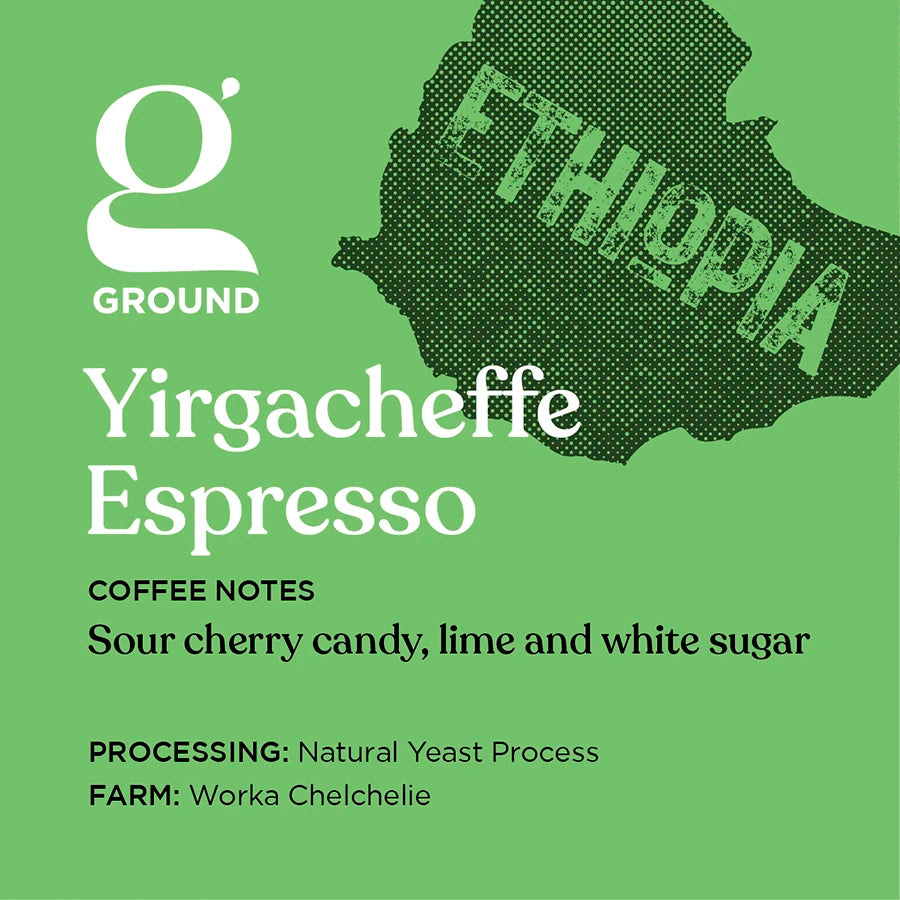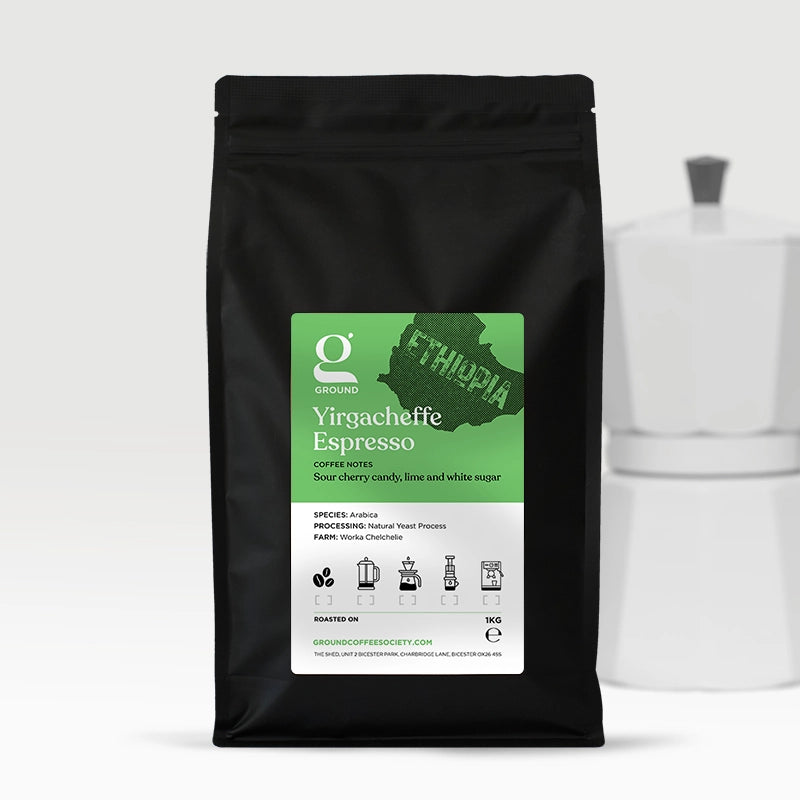 Ethiopia Yirgacheffe Espresso
Sale price
£8.50
Regular price
Sour cherry candy, lime, white sugar.
This single-origin, naturally processed coffee from Ethiopia is a staple espresso in speciality coffee shops across London and beyond. In recent years the Aricha Mill (Aka The Misty Valley) in Yirgacheffe has been processing some of the finest specialty grade coffees we have had the privilege of sampling and this one is no exception.
SUBSCRIBE & SAVE
Subscribe and get 25% off your first subscription with code 'SUB25', free delivery on orders over £15 and an extra 10% discount from your 5th recurring order.
Easy to manage – amend, skip or cancel your subscription at any time.
Learn more about subscriptions
Character coffee
I have found the Yirgacheffe to be forgiving and easy to brew by an amateur barista like me.This means I can get results which compare favourably with my favourite coffee bar.
It also has character and depth and richness which we have enjoyed very much.
More about this coffee
Ethiopia Yirgacheffe Espresso
Region

Yirgacheffe, Gedio, Southern Ethiopia

Species

Arabica: Indigenous Heirloom Varieties
Meet the farmer
Worka Chelchelie washing station is located in Gedeb district in the Yirgacheffe region and processes cherries from local smallholder farmers cultivating between 1,945 and 1,970masl. The station includes 12 standardised fermentation tanks and 360 drying beds. Coffee trees are typically shaded by Cordia and Acacia and the predominant varietals are known locally as Kumie, Diga & Wilsho.
Coffee story
Over a number of years the Yirgacheffe region has developed a distinguished reputation for fine coffees, producing some of the most sought-after microlots in world. The combination of high altitude (up to 2,200m in some areas), fertile soil, consistent and plentiful rains, and an abundance of local knowledge are all contributing factors to the high status of Yirgacheffe coffees. The indigenous 'heirloom' varietals - which grow wild in Ethiopia - are responsible for the unique flavour notes which make for an unusual but refined cup. When processed naturally through sun-drying these present as juicy and jammy stone-fruit flavours, floral notes and chocolate with a creamy body.
Growing region
The Yirgacheffe zone is located in Southern Ethiopia. Recently, producers in the Gedio region have been reinventing the natural process originally developed in Ethiopia to offer a completely different profile from this well-known origin. The Misty Valley is a prime example of the fruitiness, complexity, and character of these Natural Yirgacheffe coffees.