Ethiopia Guji Mormora
Sale price
£8.50
Regular price
Rich, sweet & smooth with a fruity acidity, dark chocolate and strawberry
Mormora Coffee Plantation is located in the Oromia Regional state, Guji Zone. This processed speciality grade coffee is omni-roasted for both espresso and filter, and offers rich, sweet & smooth mouthfeel with a fruity acidity, dark chocolate and juicy strawberry flavours.
Ethiopia is widely acknowledged as the birthplace of coffee, and is highly respected in the specialty coffee industry.
SUBSCRIBE & SAVE
Subscribe and get 25% off your first subscription with code 'SUB25', free delivery on orders over £15 and an extra 10% discount from your 5th recurring order.
Easy to manage – amend, skip or cancel your subscription at any time.
Learn more about subscriptions
Stunning coffee
Delicious and delicate. Exactly as described – smooth, fruity, chocolate is in abundance. A favourite in my subscription.
Meet the farmer
Each harvest, hundreds of smallholders in the area deliver coffee to Mormora's washing station. These smallholders generally have 1–2 hectares of land under coffee.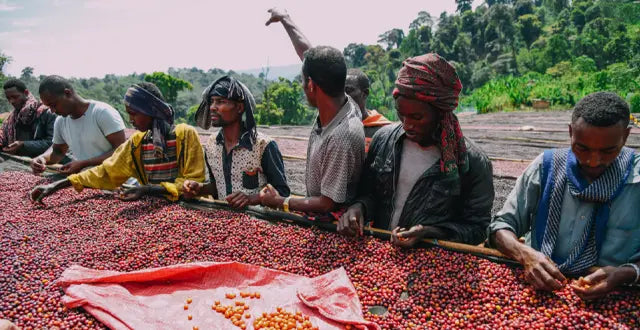 Coffee story
Mormora Coffee Plantation is a 200-hectare farm, processing traditional Ethiopian varieties of Arabica which has been long grown in the region. The majority of the area is semi-forest coffee, which means the forest has been managed to allow coffee to grow in it. The coffee trees are typically shaded by Cordia and Acacia tress. The coffee is certified USDA organic and processed by the natural method (dried in the whole fruit).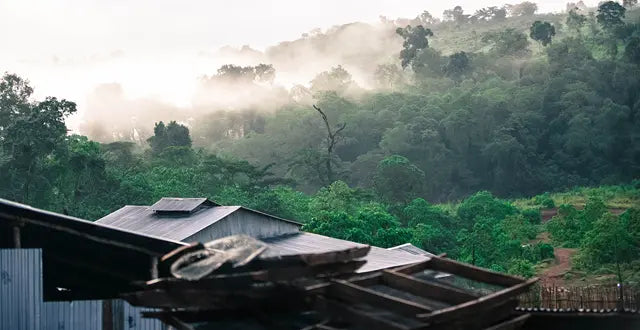 Growing region
The Guji zone was distinguished as its own unique production area in the early 2000s. It is located in the Southern portion of Sidamo and is named after the Oromo people.