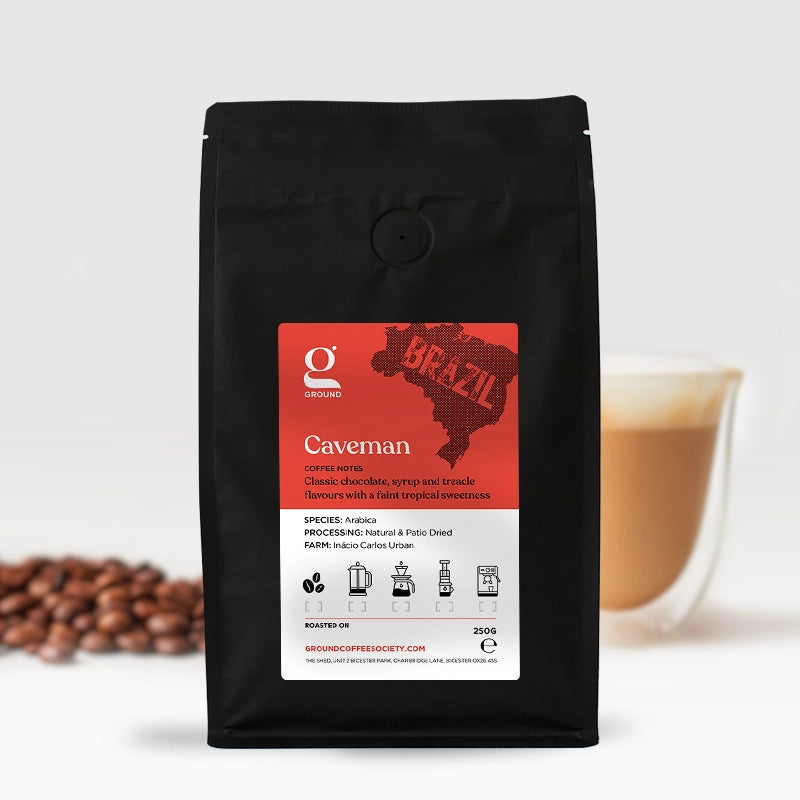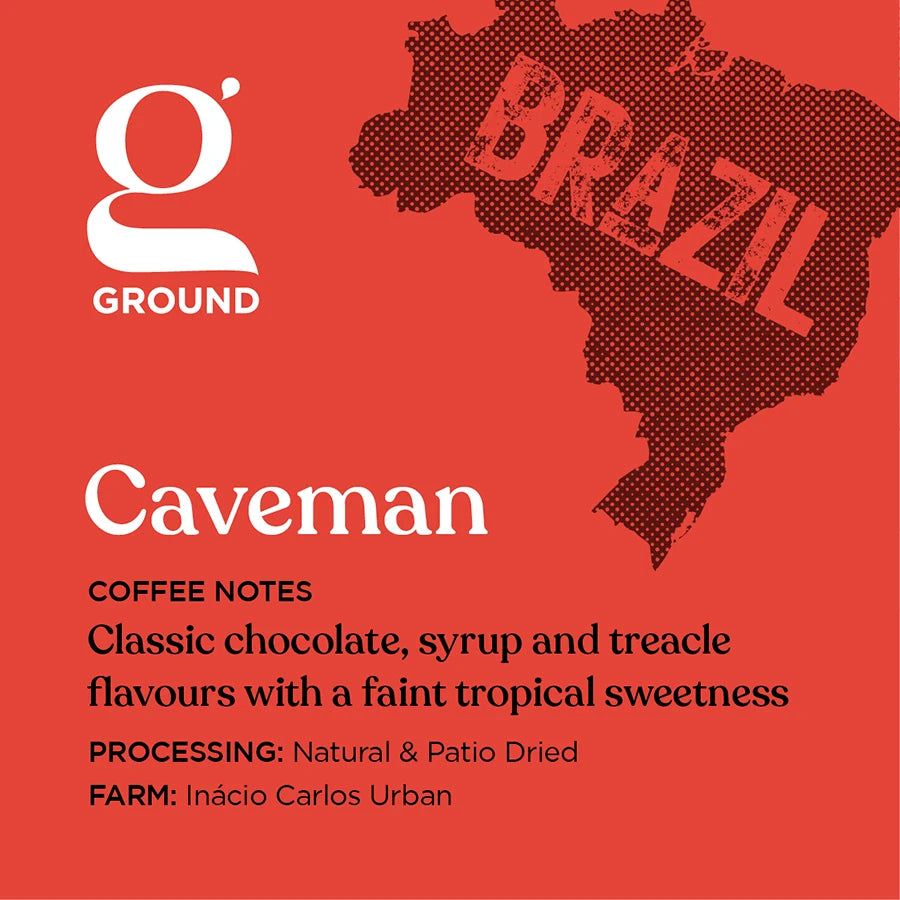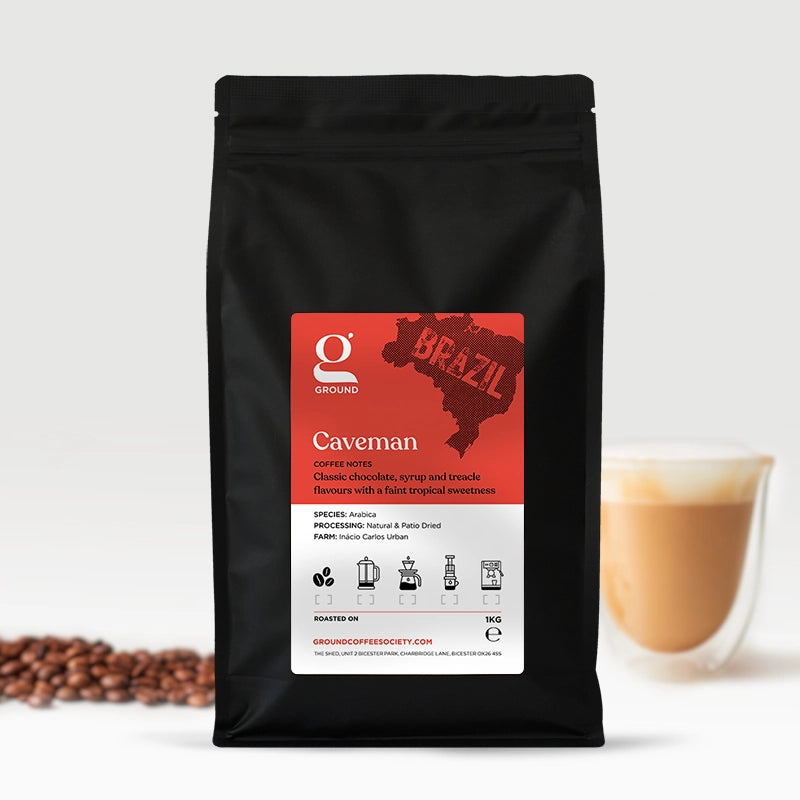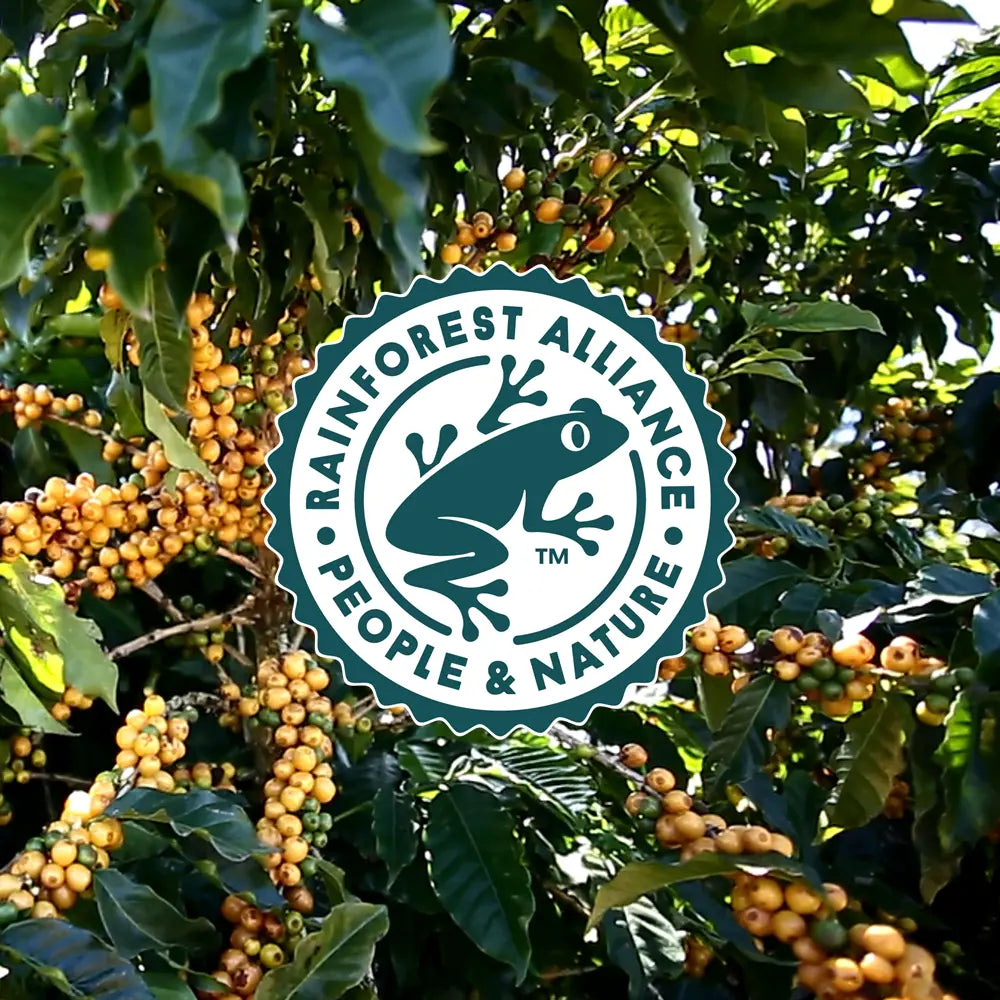 Caveman House Espresso
Sale price
£8.50
Regular price
Classic chocolate, syrup and treacle flavours with a faint tropical sweetness
Our signature espresso is a single-origin specialty-grade coffee, perfect for flat whites, lattes or simply black. An all-round crowd pleaser.

SUBSCRIBE & SAVE
Subscribe and get 25% off your first subscription with code 'SUB25', free delivery on orders over £15 and an extra 10% discount from your 5th recurring order.
Easy to manage – amend, skip or cancel your subscription at any time.
Learn more about subscriptions
Perfect coffee!
What more is there to say, it's exactly how coffee should smell and taste! Flexible subscription plans and reasonable costs.
hard to find better coffee
a great subscription of good coffee
Best Beans Bar No One
We have tried them all - these beans are the best!
Caveman Espresso House
Really delicious, will be ordering more for sure!
Process

Natural Process Patio Dried

Species

Arabica: Bourbon, Icatú, Catucaí, Catuaí, Mundo Novo, IBC
Meet the farmer
In the 80's, Inácio Carlos Urban acquired his first farm in the Cerrado Mineiro, Rio Brilhante Café, a property with altitudes up to 1150 meters. Inácio has become one of the biggest producers in the country along with his sons. The love for the land, the region and mainly for the coffee, makes Rio Brilhante Café de Origem more than special.
All coffees from Rio Brilhante are Rainforest Alliance certified.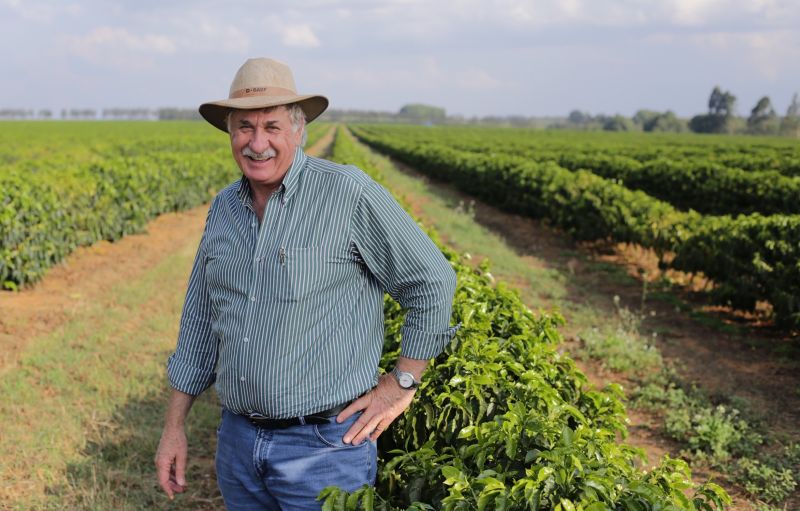 Coffee story
In 2017 this coffee won the 1st place in the Cerrad Coffee Japan contest of quality along with 2nd place in the Rainforest/imaflora contest in natural category and also the 3rd place in the contest of V Region of the Cerrado Mineiro in the natural category.
The grower has a number of important environmental and sustainable production certifications. These include the Rainforest Alliance certification and 4C Association so you can be assured that the green coffee beans produced are the results of sustainable practices, balancing development, environment and local social balance and economy.

Growing region
The Cerrado Mineiro Region is a world recognized high quality coffee producing origin - the first "Designation of Origin" in Brazil, located in northwest of Minas Gerais State.
The climate of the Cerrado Mineiro is perfect for coffee production, with warm and humid summers and cool, dry winters. The coffee plantations are cultivated in areas with altitudes varying between 800 and 1,300 meters, the result being high quality coffees with a unique identity. Coffees from the Cerrado Mineiro are known for their caramel, chocolaty and nutty flavors with mild citric acidity and full-body