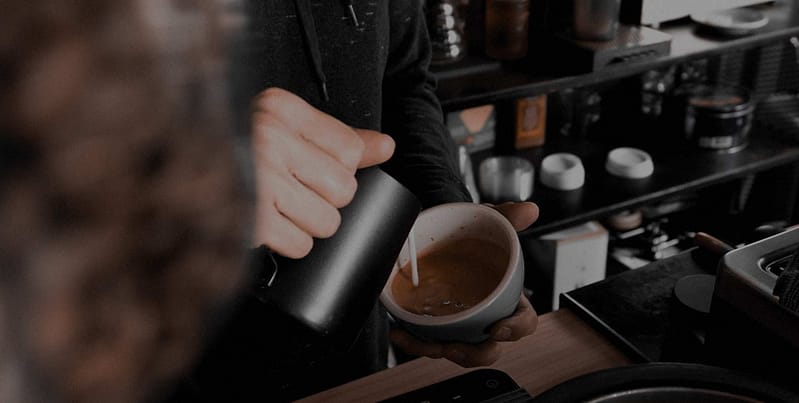 Become a partner
Our wholesale partners value our tailored support, passion and consistency of product
We work closely with our wholesale partners to understand their requirements and tailor our service according to their unique needs. You can be assured if you choose Ground that we will work with you to deliver great coffee all the way from farm to your customer's table.
Full service, wholesale support
We provide consistently excellent, sustainable coffee. Set you up with the right machines and grinders. Train your staff in how to deliver the best possible espresso every time. Provide aftercare and technical support. We are committed to supporting you with everything you need to bring your coffee offering to life.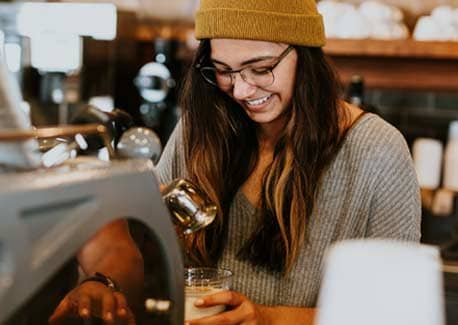 As a wholesale partner you'll get sustainably sourced coffee that is meticulously roasted
Of course, a great wholesale package starts with great coffee. We roast all of our green coffee at our Ground roastery in Oxfordshire. We roast in small batches to ensure consistent quality with every batch. This allows us to trace and maintain roast consistency, which is particularly important for our wholesale customers. We ensure every batch meets our quality standards by following carefully designed roasting profiles. Hitting precise perimeters at certain times throughout the roasting process.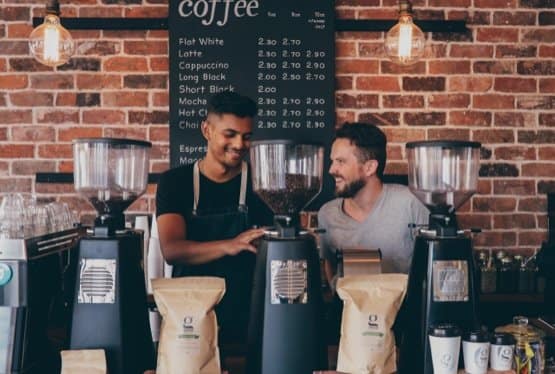 Extensive coffee training
Delivering the perfect coffee isn't just about using state-of-the-art coffee machines and the finest beans. Consistently delivering excellent flat whites, cappuccinos and espressos requires knowledge, skill and passion for the art of coffee making. As a partner of the Specialty Coffee Association, we are able to offer some of the best nationwide barista training available to get your team up-to-speed and making an exceptional espresso every time.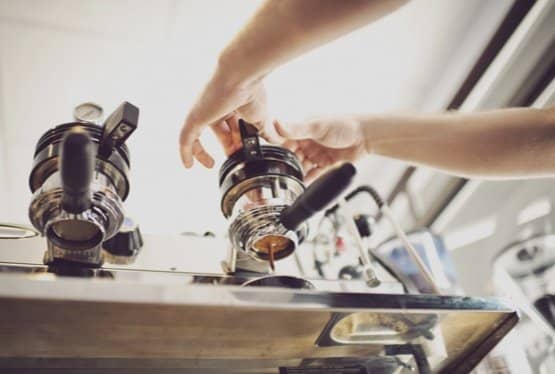 Espresso machines, equipment and installation
Choosing the right espresso machine can be complicated. We'll advise you on the best tools for your project and take care of all the professional cafe equipment ordering and installation. As certified La Marzocco resellers we're able to pass on our substantial trade discounts for espresso machines and barista equipment. We'll ensure you're set up for success. Once you're up and running we stay alongside you to ensure the knowledge and skill levels of your barista teams are maintained and equipment is performing as it should.
Your corporate responsibility is our responsibility
We are AtSource by Olam certified. This means you have complete visibility of our entire coffee supply chain, the environmental footprint of our sourcing, and the assurance that our farming communities and the land they manage are being helped and developed sustainably. At a glance we have the data, assurances, and verifications you require to guarantee that your corporate sustainability commitments are being met.
Some of our wholesale partners
Ground have been an amazing support over the past 3 years. They are through-and-through coffee lovers and that comes through in how they train and care.
McLaren